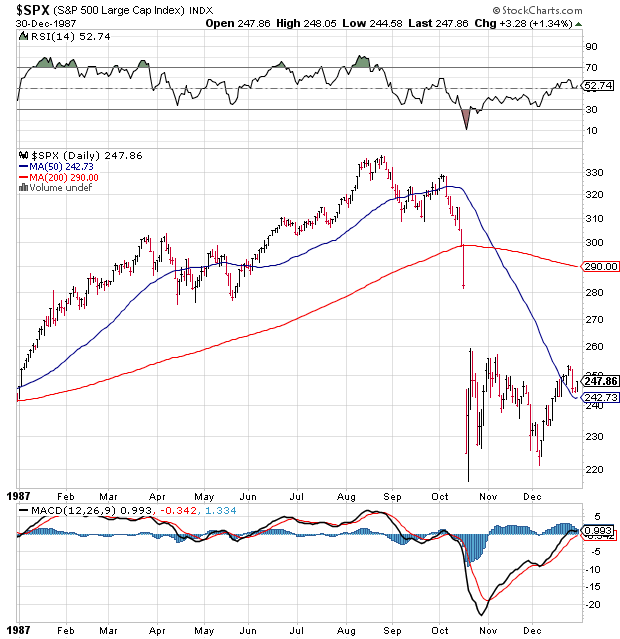 I was 5 and half in October 1987, so apparently the only thing I know about the event is from reading other traders and investors' stories. Nevertheless, all I need to see is the chart from the period.
1) The tape gave plenty of warning signs to decrease substantially your equity exposure. $SPX made lower low below its 50dma a week before the event. Market volatility measured in daily ATR (average true range) had increased substantially in the weeks before the event. Any time this happens, it is a sign of change of trend and $SPX was in an uptrend for the most part of 1987. Pay attention to price action. It tells you everything you need to know.
2) Any quick pullbacks of 20% or more in the general stock market are usually a good buying opportunity for long-term investors. The market took its sweet time to recover from that flash crash and I am sure that buying the right stocks made a big difference in returns.