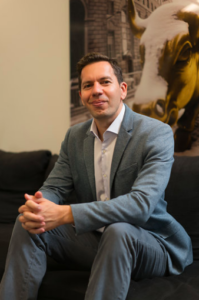 Hi! My name is Ivaylo Ivanov. I have been successfully trading equities and options for over twelve years.
I am one of the founders of MarketWisdom.com, where we teach people how to consistently make money and manage risk with our swing trade and momentum investing ideas. We offer a 7-day free trial.
I am the author of: Swing Trading with Options – How to trade big trends for big money (2018),  Top 10 Trading Setups – How to find them, When to Trade them, How to Make Money with them (2016), The Next Apple – How To Own The Best Performing Stocks In Any Given Year (2015),   The 5 Secrets To Highly Profitable Swing Trading (2014), Crash – How to Protect and Grow Your Capital during Corrections (2015), "The StockTwits Edge – 40 Actionable Setups from Real Market Pros" (Wiley, 2011), 8 to 80 – The Next 1000% Stocks and Trends Everyone Can Ride (2017).
My work has been featured in WSJ, FT, Reuters, Bloomberg, OPTO Traders magazine.
I have an MBA and MS Finance from Webster University in Saint Louis, Missouri.
Follow me on  StockTwits: @ivanhoff
Follow me on Twitter: @ivanhoff2
(Yes, my twitter handle @ivanhoff was hacked and I lost access to it.)
Podcasts and Interviews
My Youtube channel – Momentum Monday
StockTwits Interview – The most important concept of swing trading
StockTwits Interview – When to sell a big winner
Chat with Traders Podcast – Swing Trading Industry Momentum
Better System Trader Podcast – How to Protect and Grow Capital during Corrections
The Must-Follow Podcast – How to find great stock ideas
market philosophy

Disclaimer: everything on this website is for informational and educational purposes only. The ideas presented are not recommendations to buy or sell stocks. The material presented here might not take into account your specific investment objectives. I may or I may not own some of the securities mentioned. Consult your investment advisor before acting on any of the information provided here.