All charts in this post are powered by MarketSmith

Big surprises often lead to big moves. This is why one of my favorite screens to run on MarketSmith is for stocks that beat earnings estimates by more than 50% and receive favorable market reaction. Here's my version of it: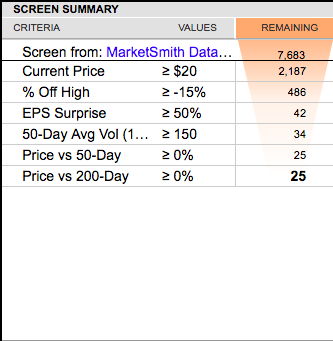 The current list is quite short and involves stocks that have weathered the market correction quite well: SEND, TWLO, AYX, DATA, CHGG, TDS, USM, EHTH, REV, WK, FIVN, MTLS, SHEN, IONS, CROX, NXTM, APTI.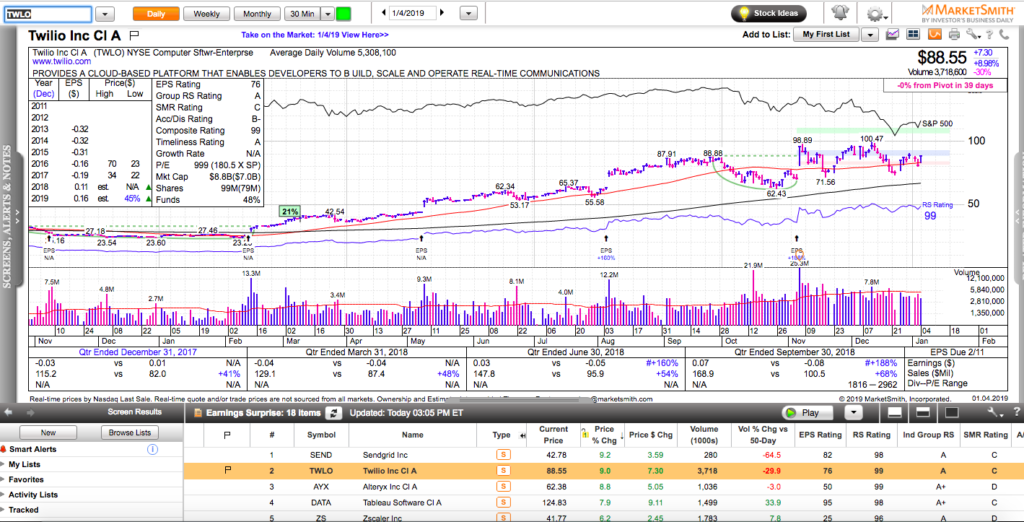 Check out my latest book: Swing Trading with Options – How to trade big trends for big returns.