All stock charts in this post are powered by MarketSmith.
Kylie Jenner might be the youngest self-made billionaire in the history of the world. She is not even 21 but she has managed to leverage her social media following and Internet tools like Shopify to build a highly profitable business. She sells makeup. Her company Kylie Cosmetics has generated more than $600 million since its launch two years ago. Forbes has an interesting overview of her business.
What interests us more as investors is how we can participate in this high-margin, high-growth makeup business? There are several cosmetic plays available to public investors – ULTA, ELF, AVP, LVMUY (which owns Sephora).
The price action in ULTA is the only one that is catching my attention at this point. After going from $5 per share in 2009 to $300 in 2017, ULTA has pulled back about 20% and it might be setting up again.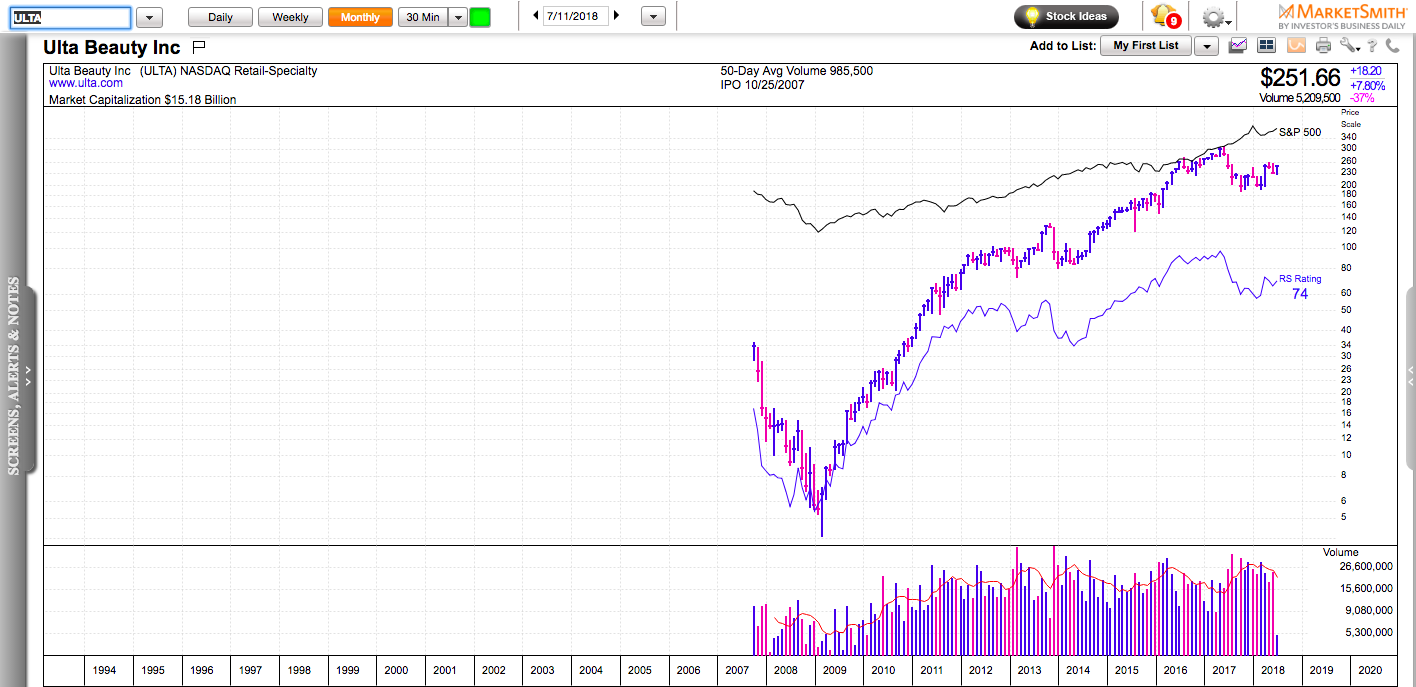 ULTA is not just a pure momentum play. No long-term trend can survive on just rising market expectations. Long-term price appreciation requires serious earnings growth. And ULTA has the numbers. ULTA had earnings per share of 1.90 in 2012. This year, it is expected to make 8.40. In 2020, it is anticipated to gain close to $13 per share. It is currently trading at about 20X its 2020 expected earnings, which is a reasonable valuation for a company that grows 30% per year.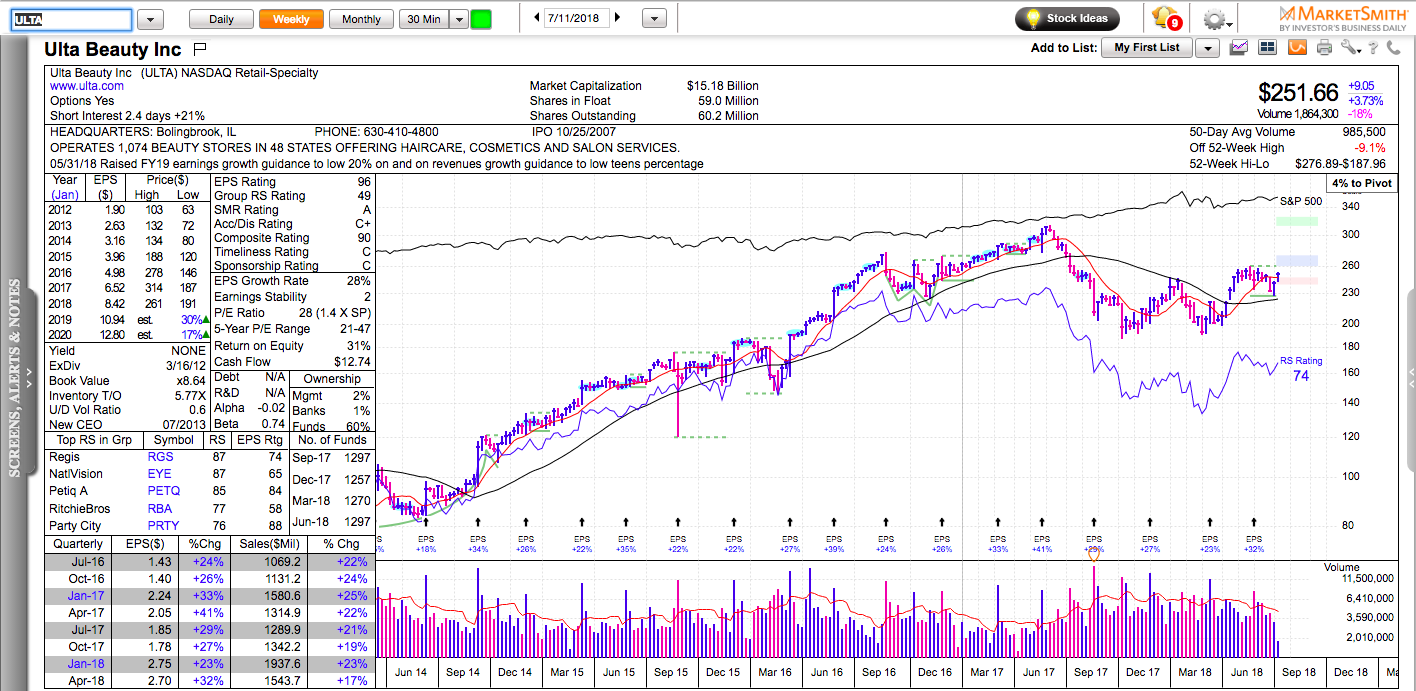 ULTA is working on a new base and it needs some time to set up properly. A breakout above $260 might trigger another momentum move higher. I don't own any shares of it at the moment.