All charts in this post are powered by MarketSmith
Netflix reported a 467% earnings growth a couple weeks ago and it still sold off.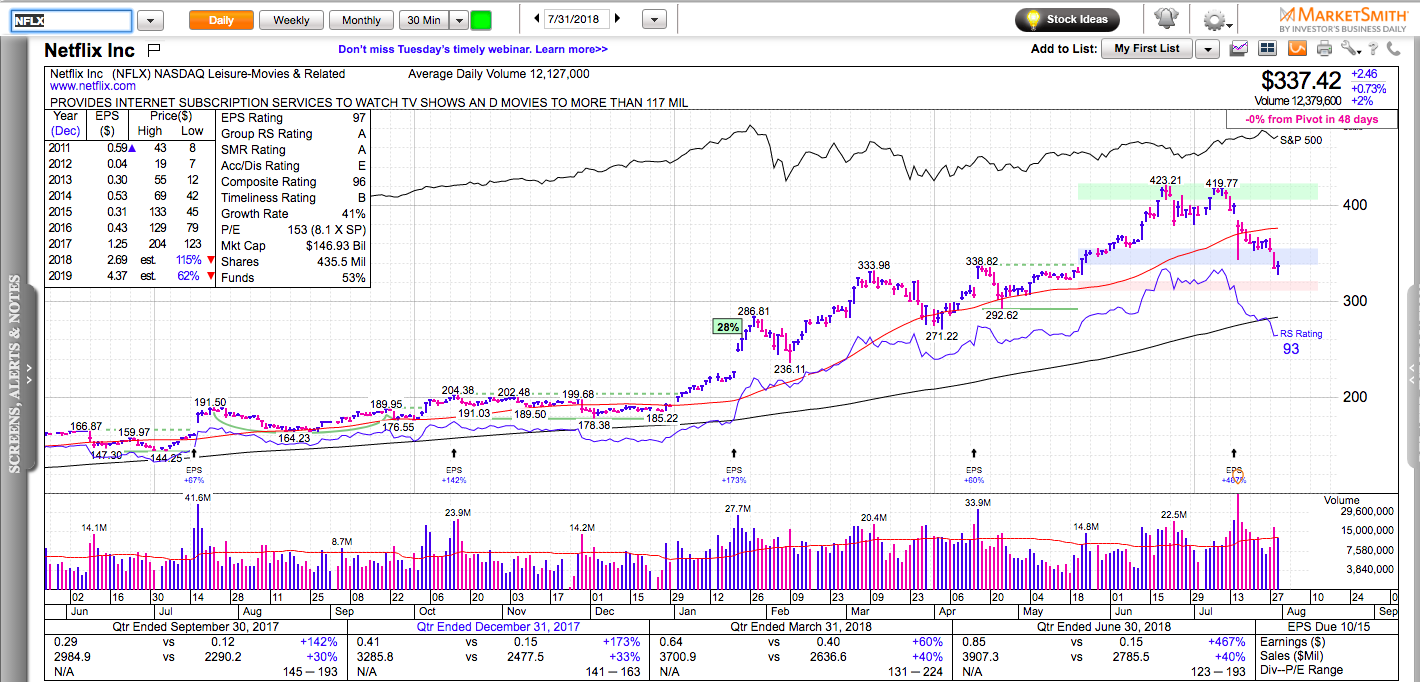 Amazon announced a 999% earnings growth and 39% sales growth. Its numbers were double the average analyst's estimates and it still sold off.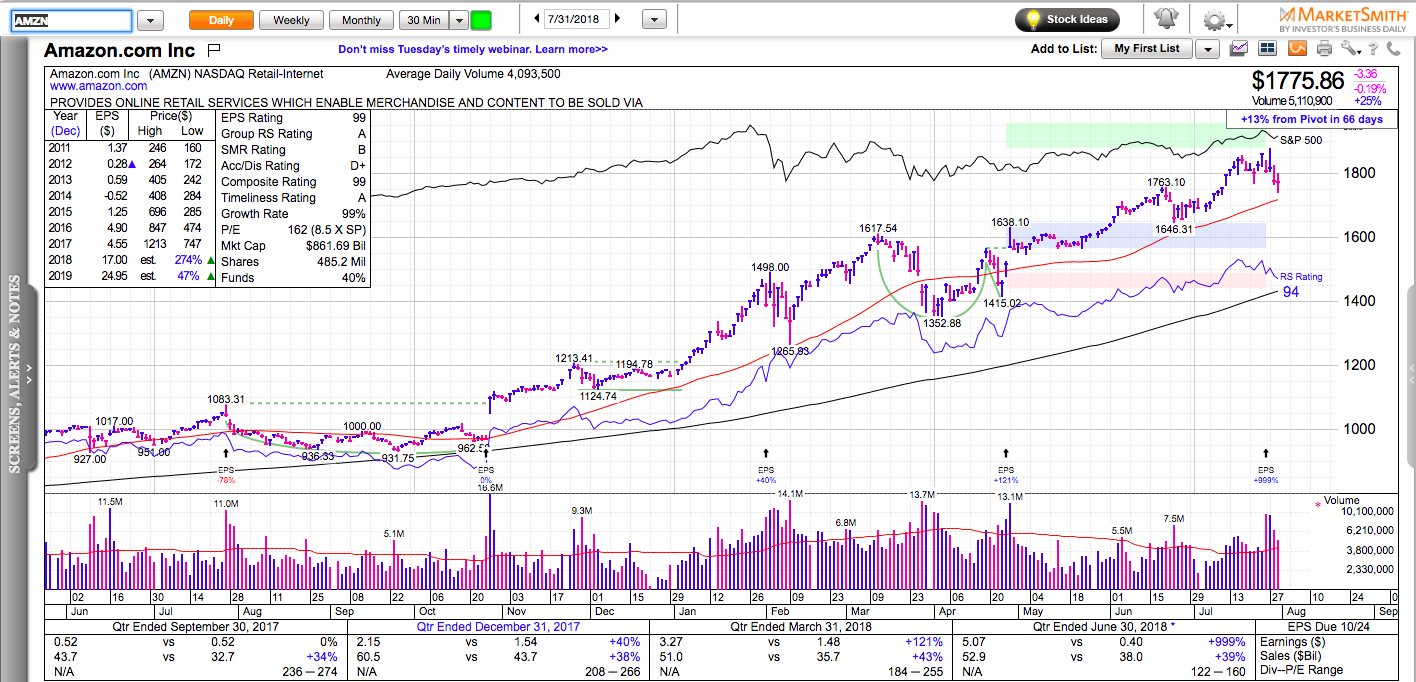 Shopify just beat the estimates by 170%. They reported earnings per share of 2 cents while analysts expected a loss of 3 cents per share. SHOP gapped down and it is currently trading more than 20% below its all-time highs.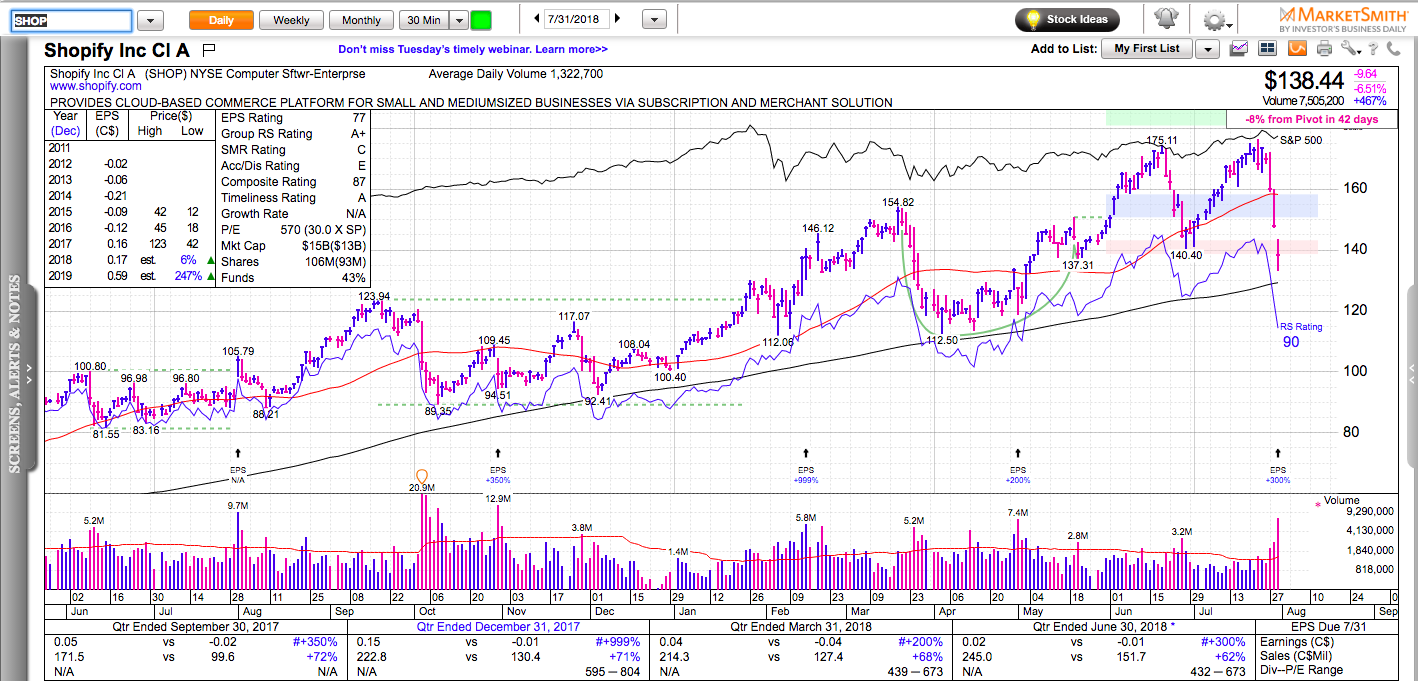 Reaction to earnings is a lot more relevant than the earnings themselves. A triple-digit growth or triple-digit earnings surprise is not essential if the market has already discounted it. What matters more from a practical point of view is the market reaction. If a company reports earnings and its stock gaps up to new 52-week highs and closes near the highs of its daily range, then the market was truly surprised and this stock probably has more upside ahead.
In its struggle to be forward-looking, the market can often act counter-intuitively to many. Short-term tops are often formed when a stock sells off on what appears to be great news on the surface. Short-term bottoms are often created when a stock rallies on bad news.