All stock charts in this post are powered by MarketSmith and I am an IBD Partner.
Who says that you cannot make money in IPOs anymore because nowadays most companies go public very late in their growth cycle? Servicenow (NOW) made its debut as a publicly traded company in 2011 and since then its stock is up almost 1000% and reached a market cap of $34 Billion.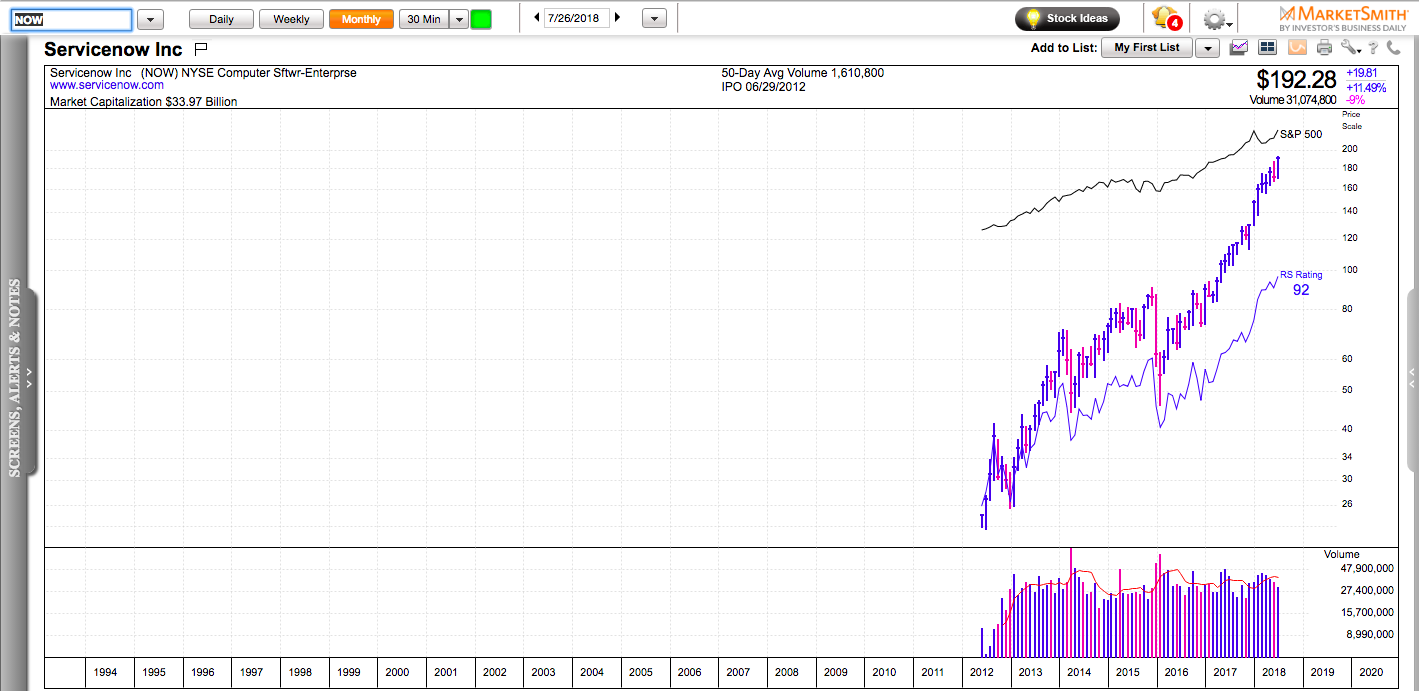 No mid-cap stock can go up 10X in six years if it relies only on a good story and expectations of future growth. Serivcenow has the growth to back up its price appreciation. In 2011, it made 4 cents per share. In 2018, it is expected to make $2.40 per share.
NOW reported another impressive quarter today. Its Q/Q earnings growth accelerated to 123% compared to 81% and 46% in the previous two quarters.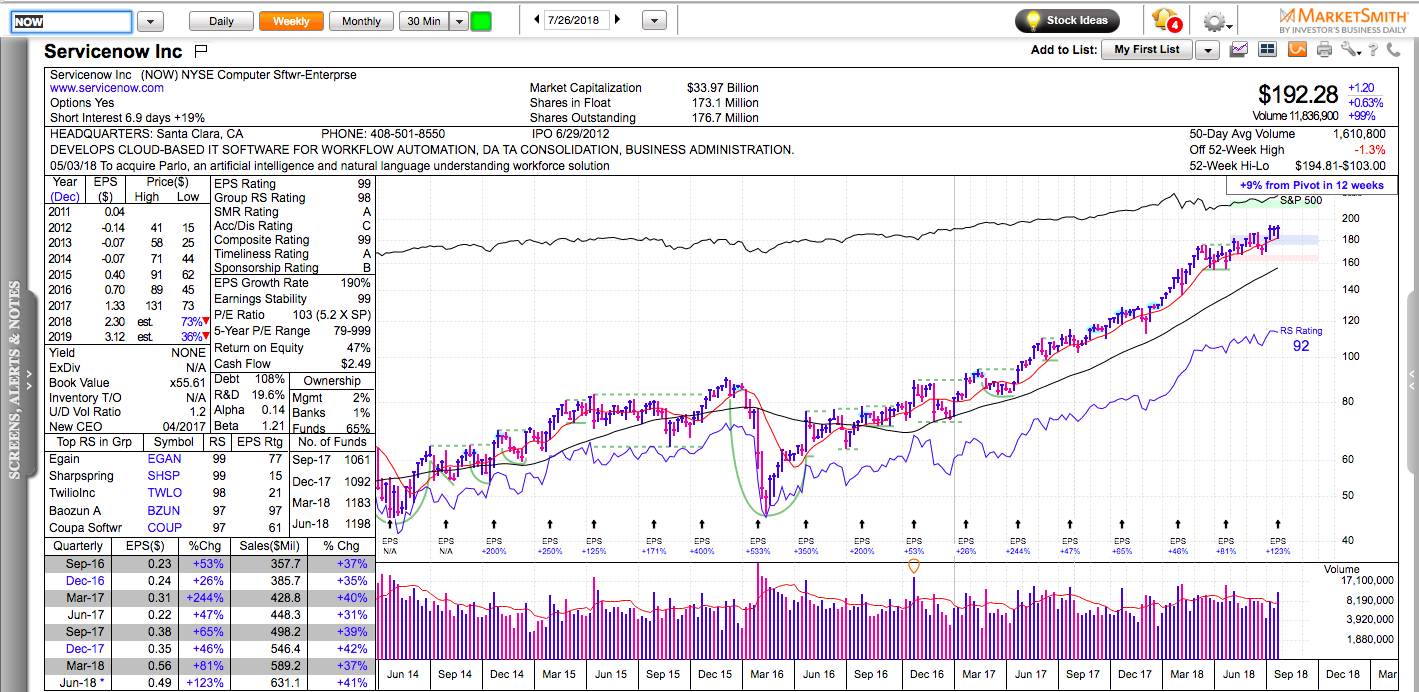 Keep in mind that the growth number is irrelevant if it doesn't exceed market expectations. Look at NFLX which reported 467% earnings growth and it is still trading 20% below its all-time highs.
If the market is in a good mood, even a small surprise can lead to new 52-week highs and a sustained uptrend because happy people are willing to pay happy prices. A more cautious market needs a much bigger surprise to launch a new powerful trend.
NOW surprised by only 13%, which explains the lack of enthusiasm in the market about their huge growth numbers. Even its volume today was not that impressive. Typically, big new trends are started by breakouts on at least 3X the average daily volume.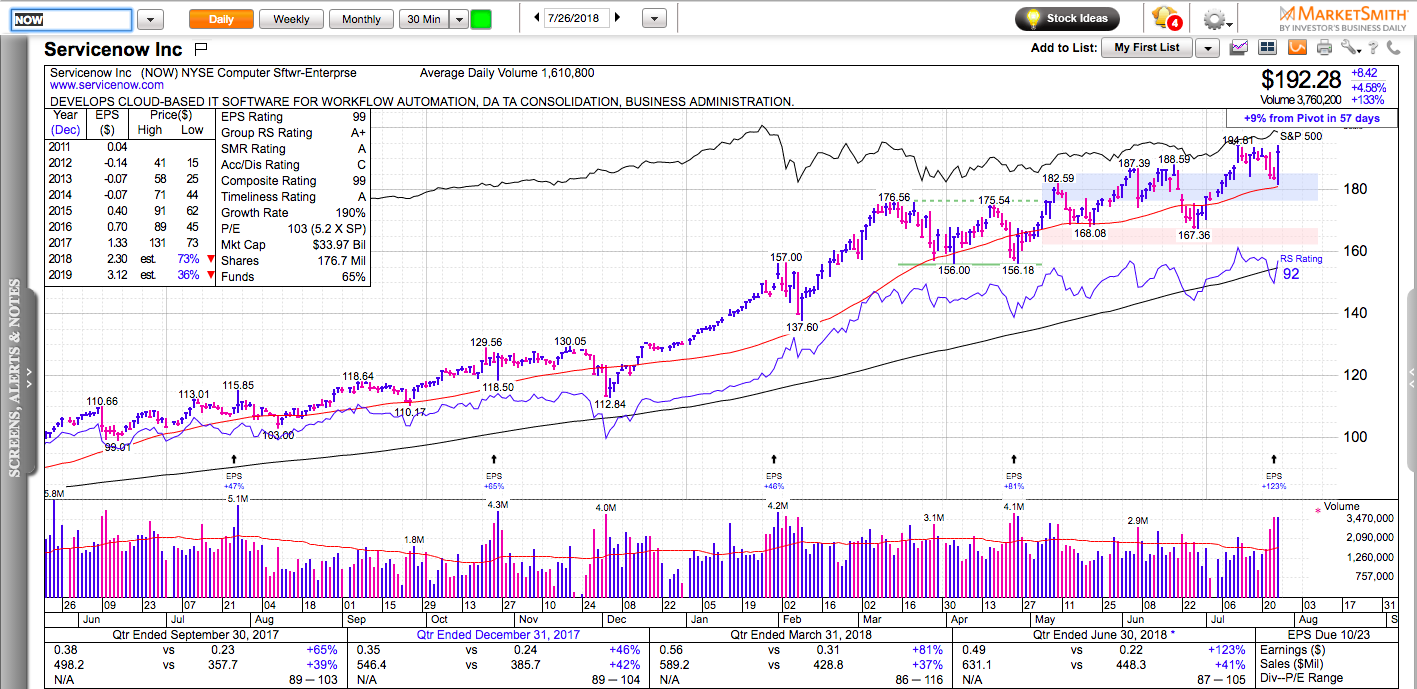 Either way, I am bullish on NOW. A move above 195 might rekindle its momentum and lead to a quick spike – first to 200 and then to 220.