All charts are powered by MarketSmith.
Many biotech stocks don't trade on earnings (they don't have any) but on expectations for future earnings potential. With ASCO right around the corner, we are starting to see some biotech stocks perking up on speculation of good news coming out of the conference. Also keep in mind that the biotech ETF, IBB is at a pivotal level right below its 200dma and if it manages to break out, we are likely to see numerous good trading opportunities in the sector.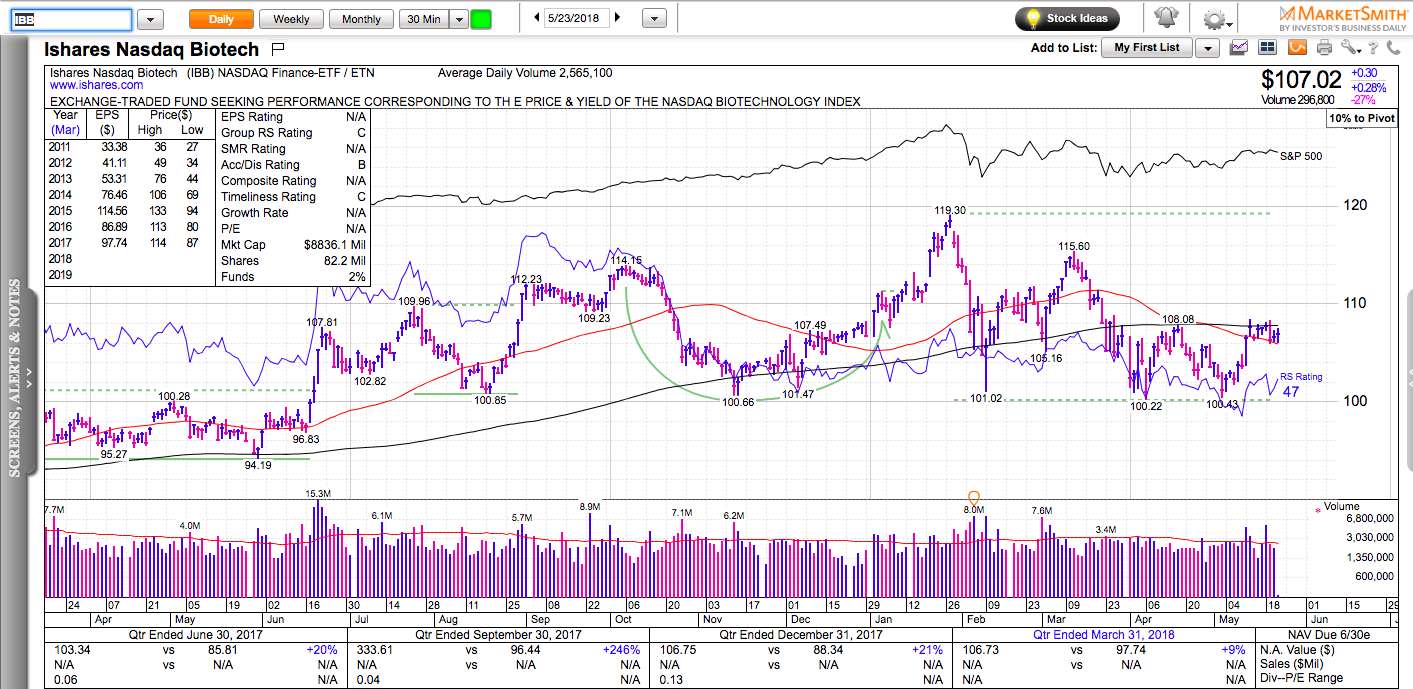 Some stocks to keep on your watch list: BLUE, CRSP, QURE, AGIO, ONCE, NTLA, IMMU, CLSD, etc.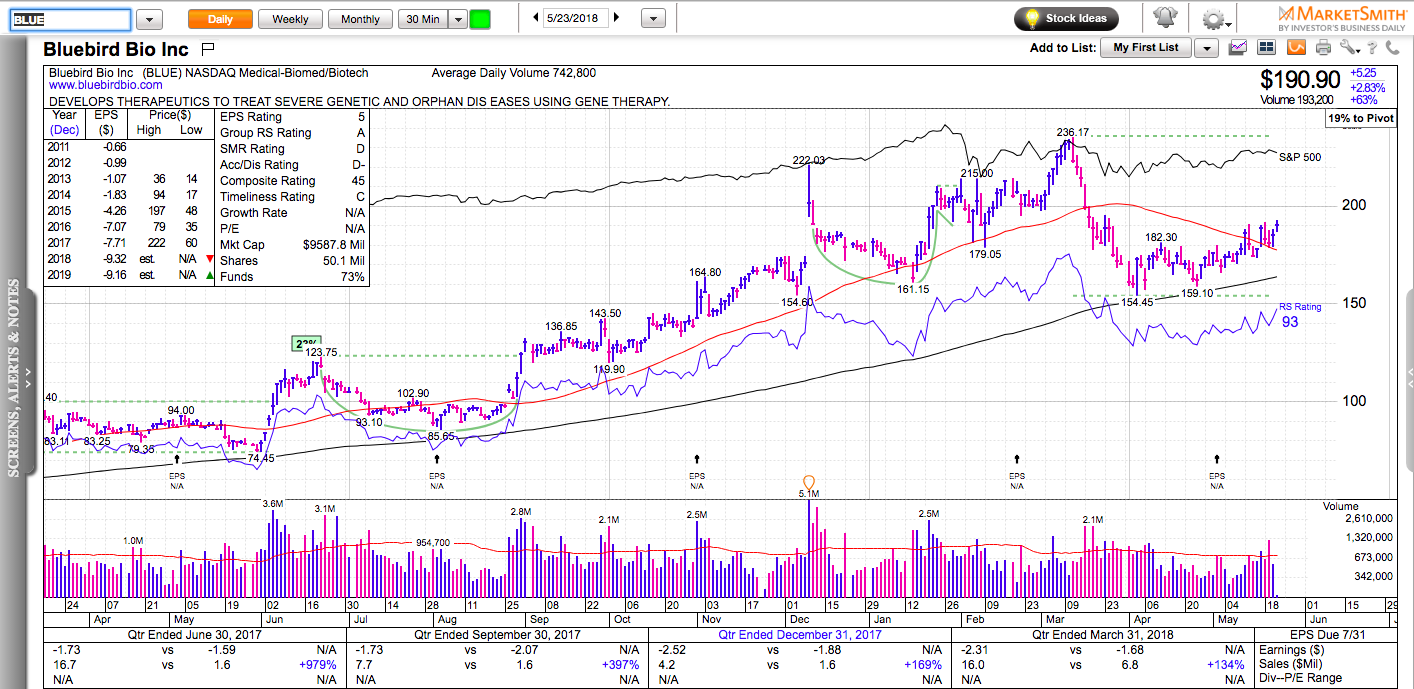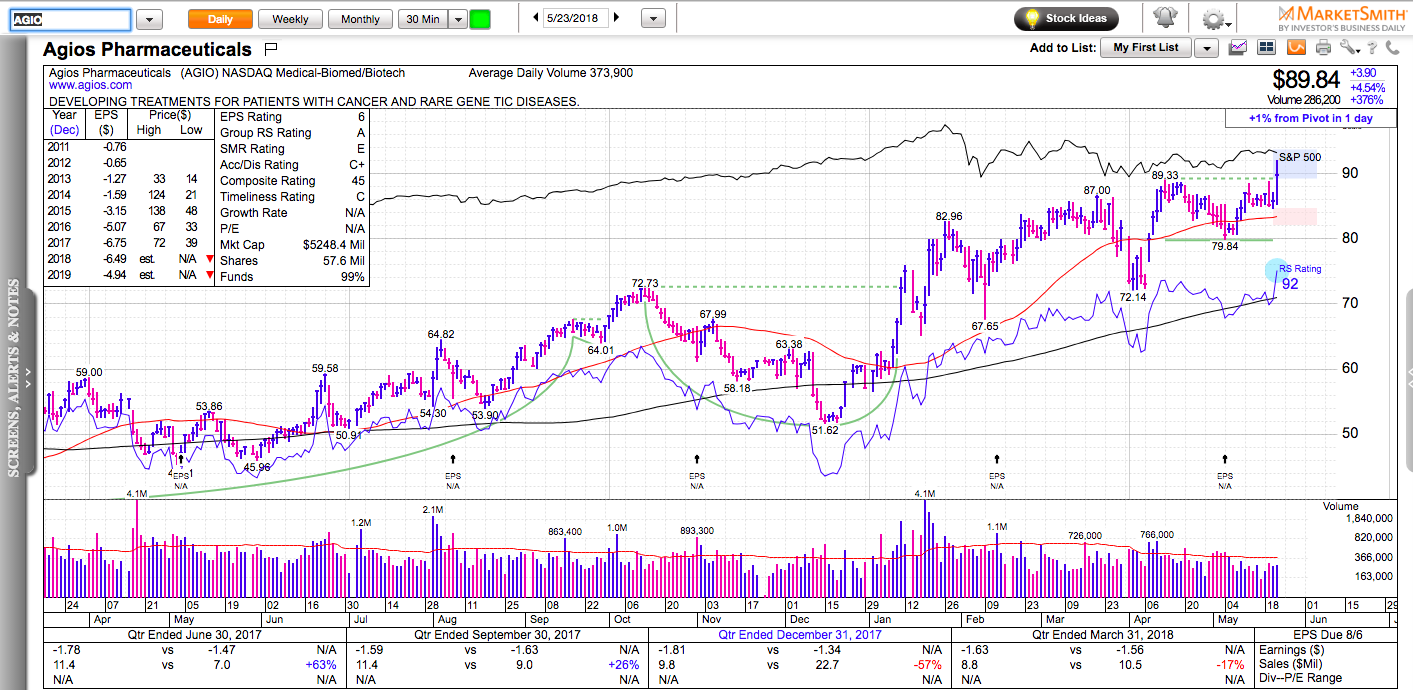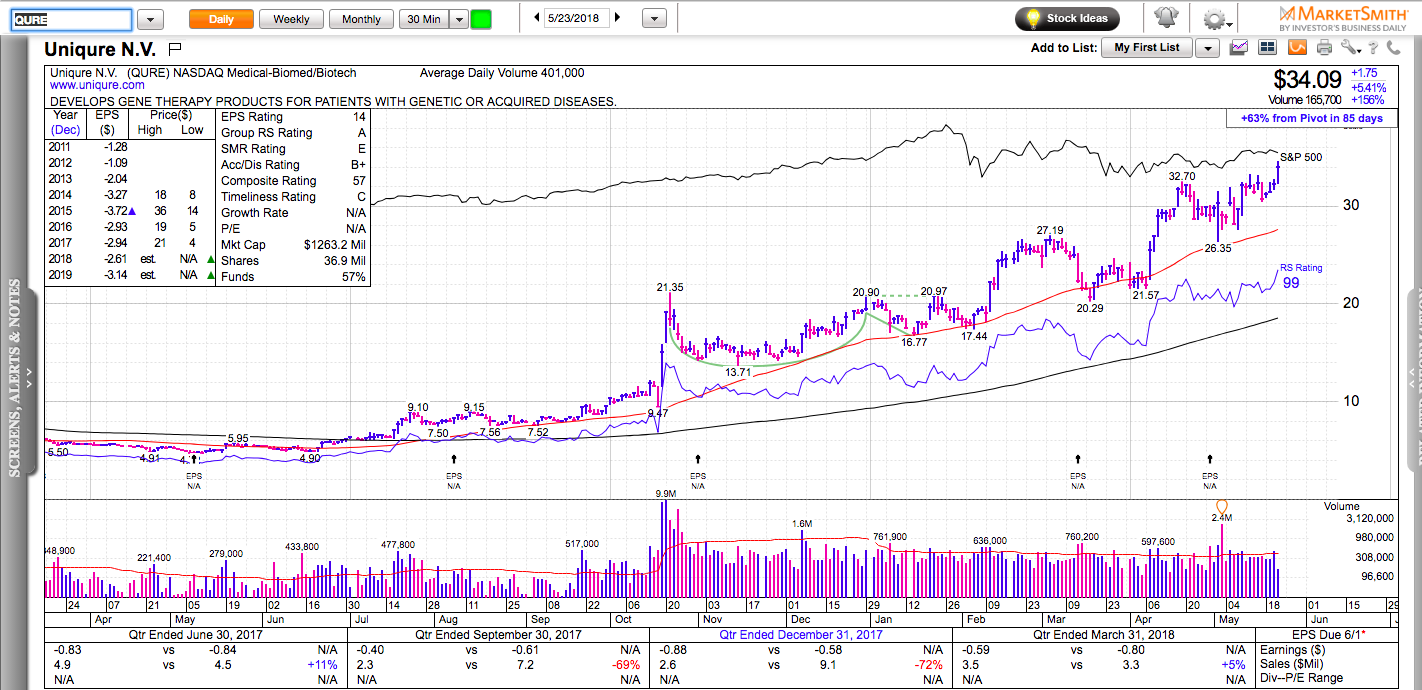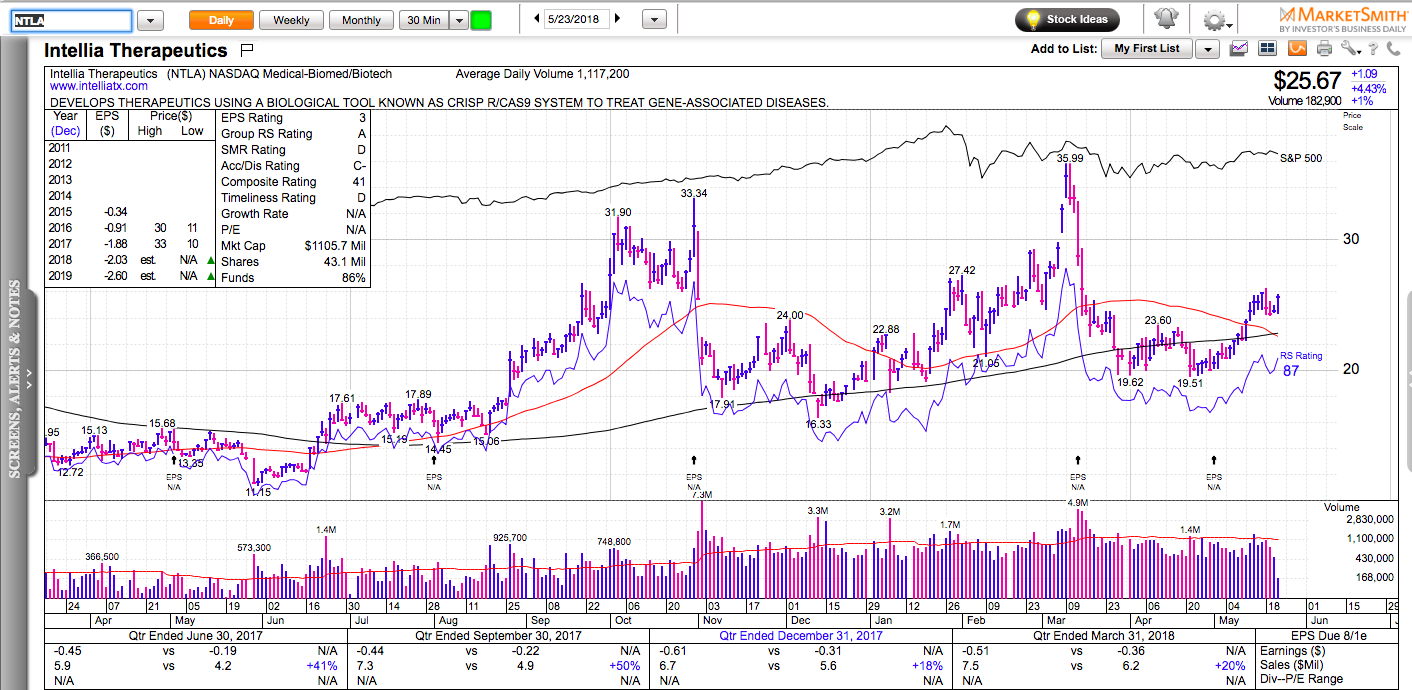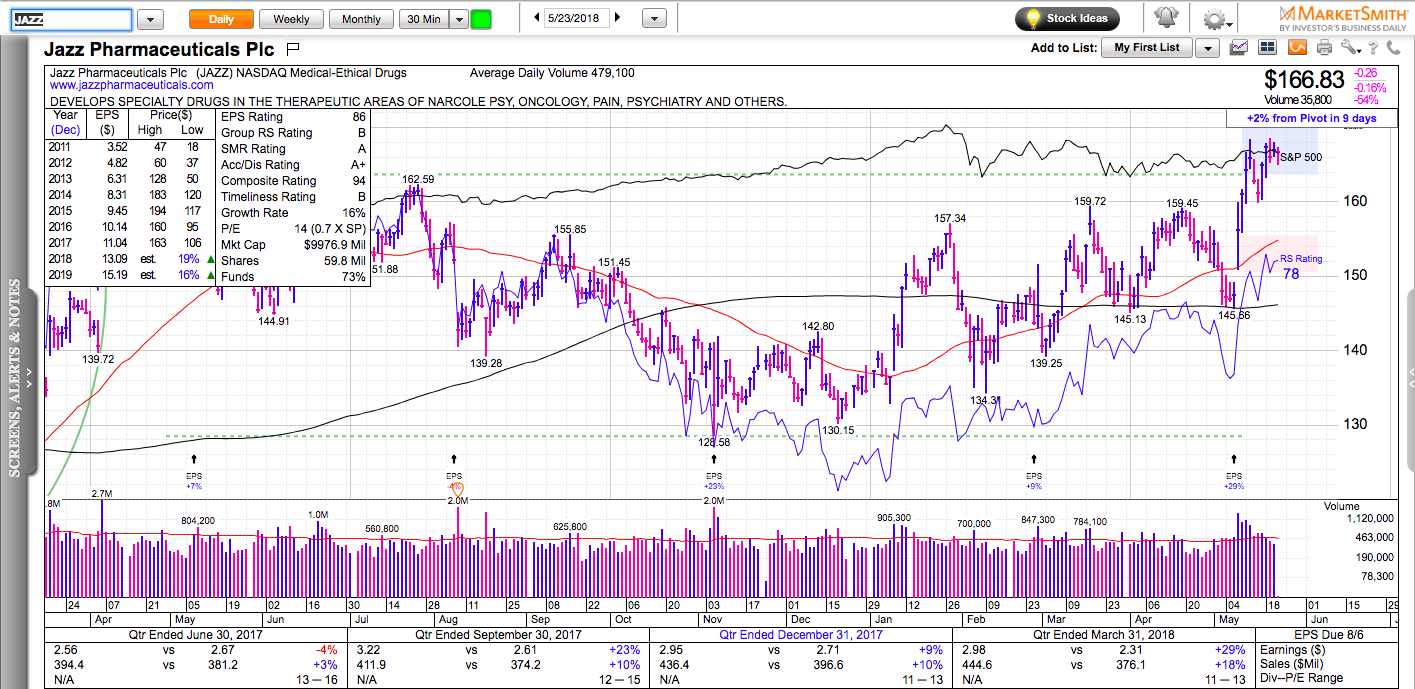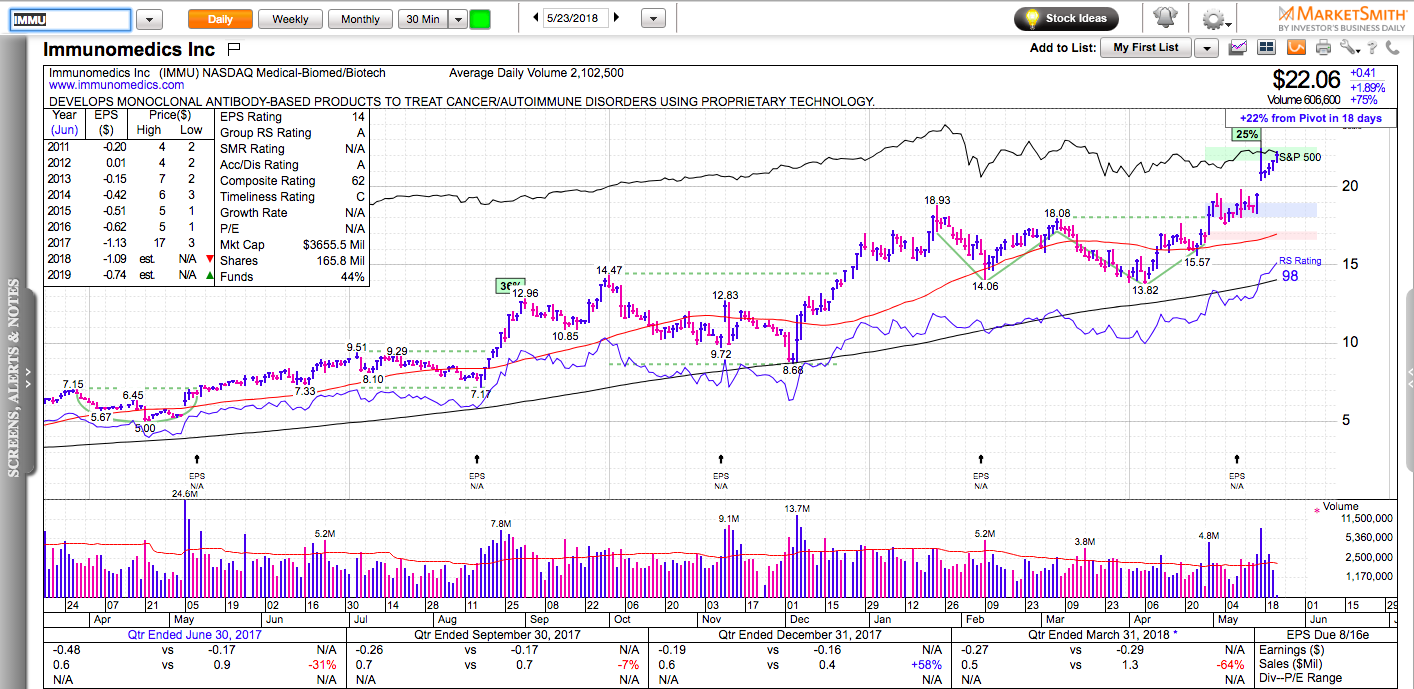 Disclaimer: everything on this website is for informational and educational purposes only. The ideas presented are not recommendations to buy or sell stocks. The material presented here might not take into account your specific investment objectives. I may or I may not own some of the securities mentioned. Consult your investment advisor before acting on any of the information provided here.