Charts in this post are powered by MarketSmith.
Being up when almost everything is up is not a big deal. But being up when the majority of the market is down is something to pay attention to. This is exactly the current situation of many solar names.
I have little doubt that a lot of solar's recent strength is related to the rise in crude oil, but the sector has other catalysts going for it. Last week, California announced that starting 2020 every new building needs to have a solar roof. The solar sector rallied hard on the news. The last few days were spent in a sideways consolidation, which is a sign of accumulation.
Both FSLR and SPWR are currently looking constructive on multiple time frames.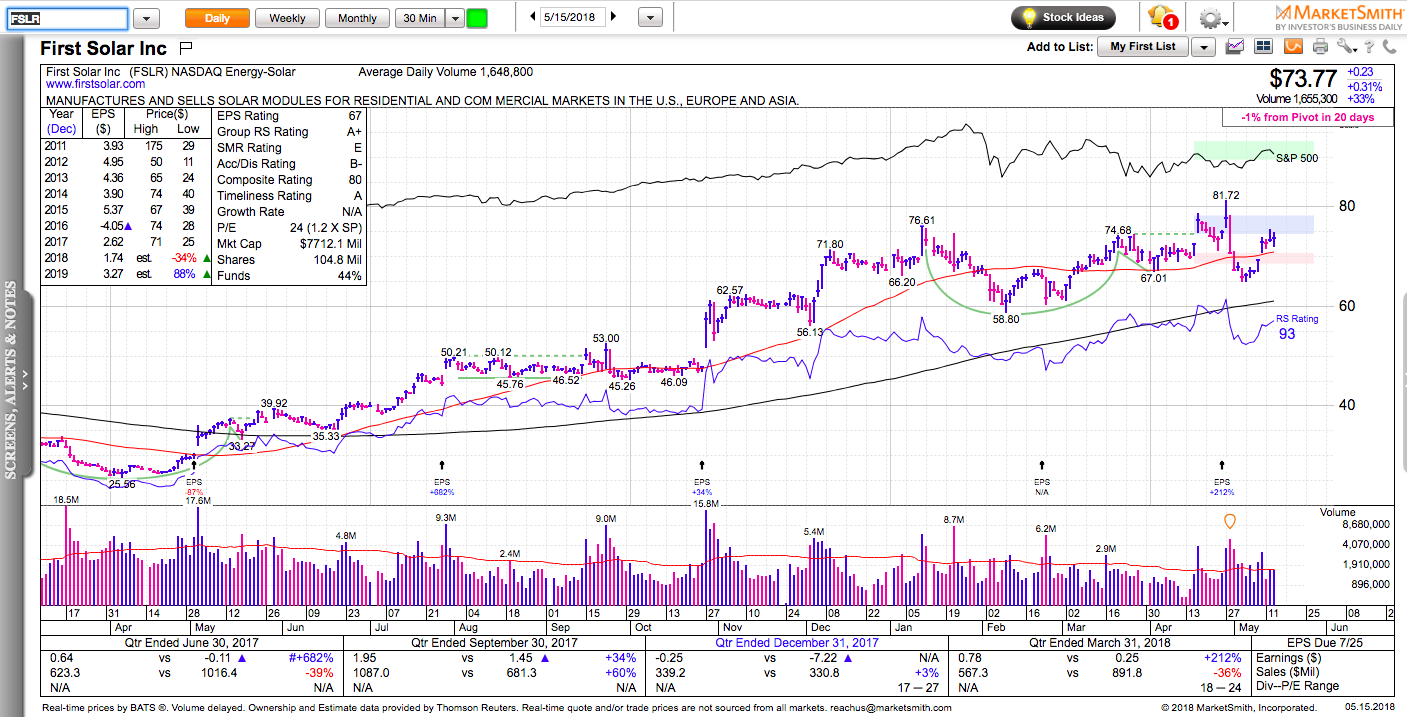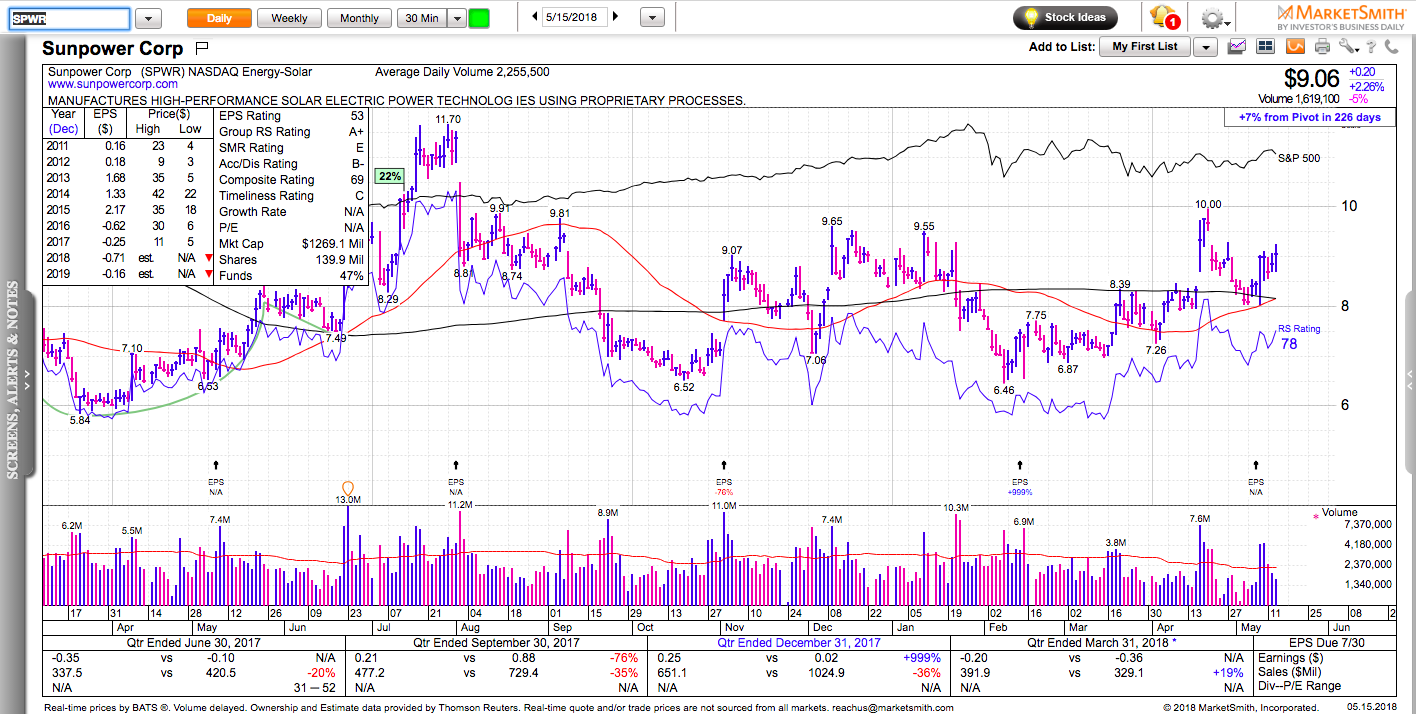 Disclaimer: everything on this website is for informational and educational purposes only. The ideas presented are not recommendations to buy or sell stocks. The material presented here might not take into account your specific investment objectives. I may or I may not own some of the securities mentioned. Consult your investment advisor before acting on any of the information provided here.