Charts in this post are powered by MarketSmith.
Last week, Facebook announced that it is officially entering the dating world. The market reaction: shares of Match Group went down 30%. It is clear why FB is making this move. They need more young people to spend more time on their platform. There are two main ways to achieve that: dating and games.
Facebook's new features are not going to kill Match Groups' offerings. Tinder is not going anywhere. What has changed is the market perception for MTCH's future growth potential. Perception is half of the stock price in momentum stocks.
MTCH's bulls say that Facebook's news is irrelevant and the market has overreacted because 75% of Tinder's users don't use FB to log in. The market is forward-looking. The market will assume that the appearance of a new player like FB will slow down MTCH's growth. And when your stock is priced to perfection, the slightest wind can topple it.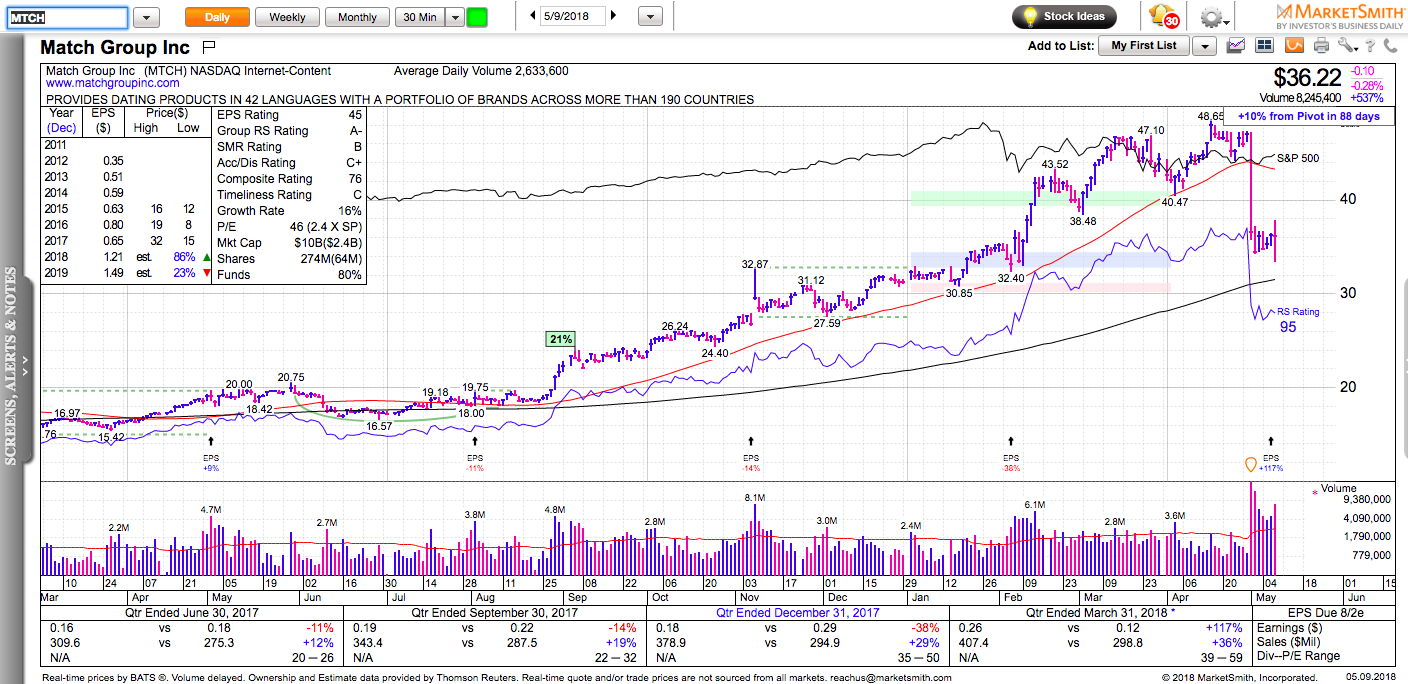 In stage one of the price history in many momentum stocks, price often runs ahead of fundamentals. Stage two is fundamentals catching up with price. I think we might have entered stage two for MTCH. The market wants to see their earnings growth catching up to the price hype. Don't forget that MTCH doubled last year.
The process of fundamentals catching up might be already underway. Match Group just reported the best quarter since their IPO. Here's Tinder's head of product on some of the numbers:
After an interesting few weeks at @Tinder here's our latest blowout Q1 numbers:
-Added 368K subs🔥
-150% YoY revenue growth
-Subscribers up 87% YoY
-ARPU up 37% YoY
-#2 grossing non-gaming app in world behind a small video company called Netflix
-So proud of my team
-Bring it

— Norgard (@BrianNorgard) May 8, 2018
MTCH might spend the next few quarters building a new base – going sideways in a very wide range. There are better places to allocate your money if you want to participate in the dating industry growth.
One way to do it is the so-called Chinese Tinder, MOMO. After a big earnings gap a few months ago, it has been consolidating through time. It managed to retake its 50-day moving average again this week, which will put it on the radar of many traders.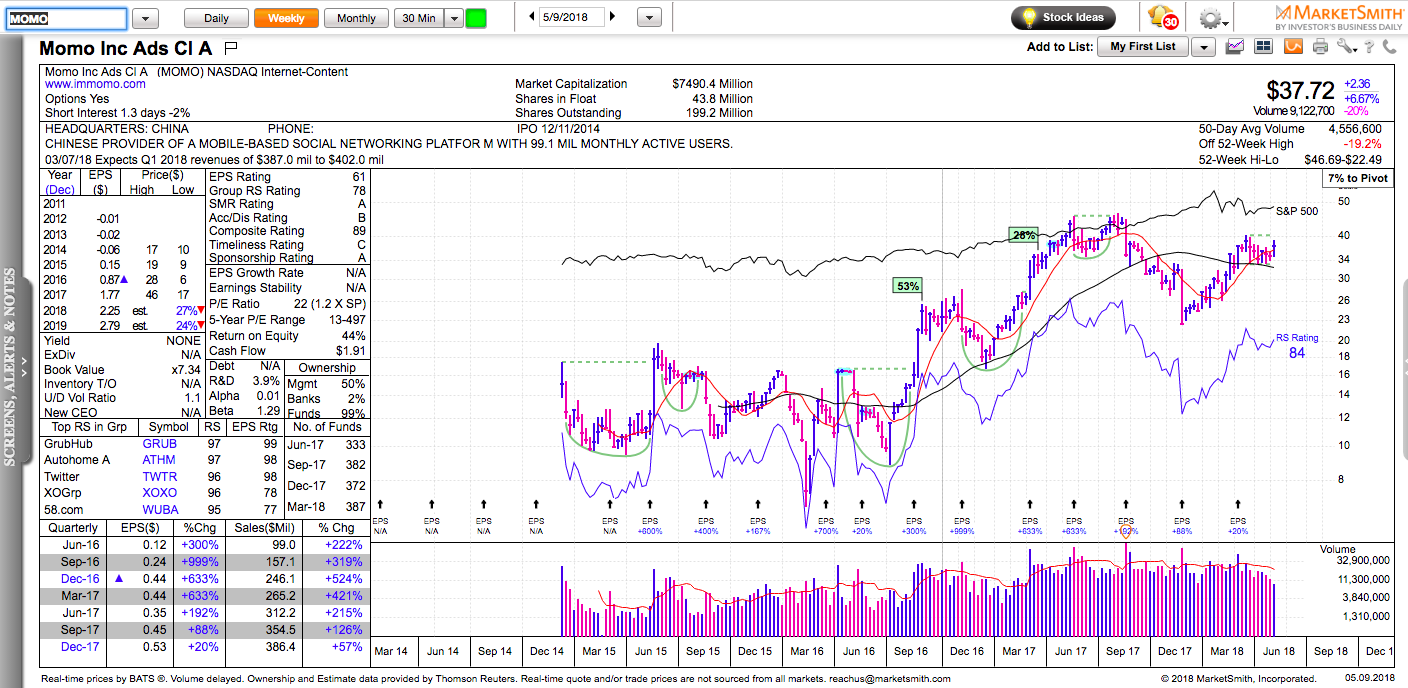 Disclaimer: everything on this website is for informational and educational purposes only. The ideas presented are not recommendations to buy or sell stocks. The material presented here might not take into account your specific investment objectives. I may or I may not own some of the securities mentioned. Consult your investment advisor before acting on any of the information provided here.