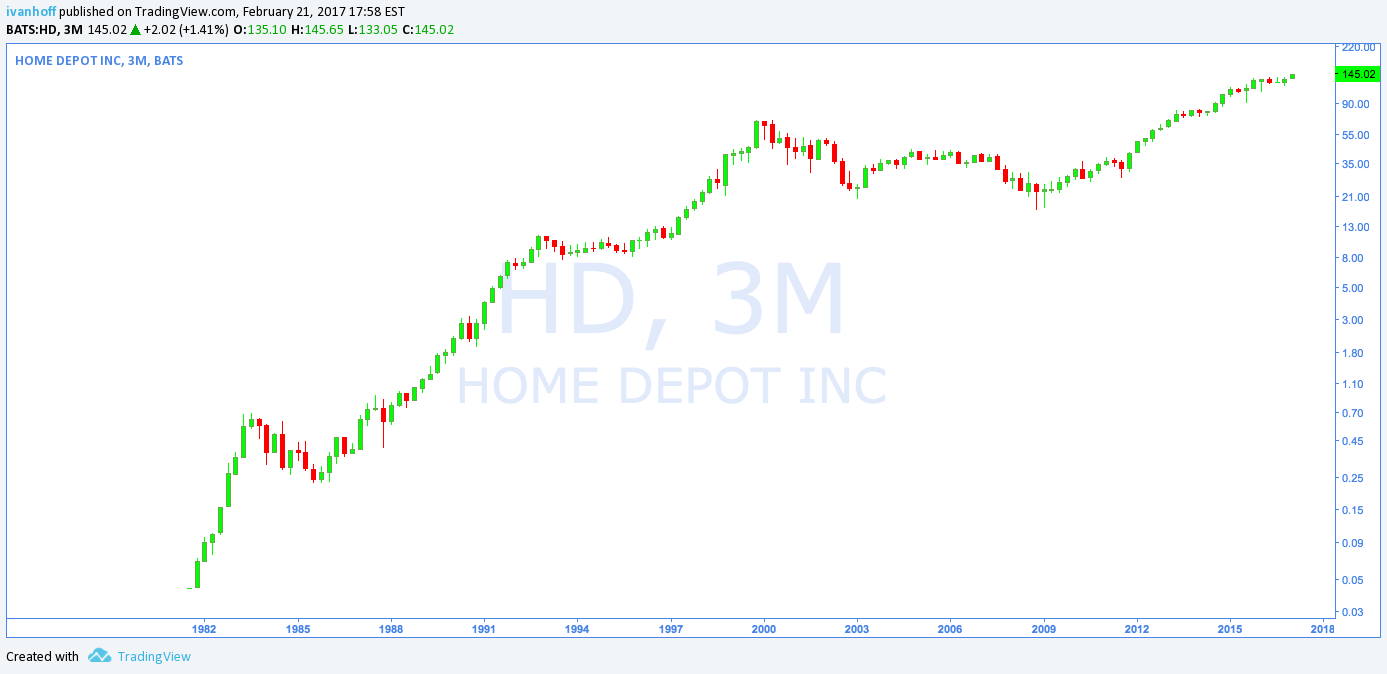 Home Depot (HD) closed at all-time highs today. $5000 invested in Home Depot when it went public in 1981 is worth about $30 million today.
Turning 5k into 30 million for 35 years means that HD compounded at an average annual rate of 28%.
28% annual appreciation for 35 years is very, very rare. To compare to some of the best-performing stocks of all time: 5k invested in Microsoft in 1986 is worth about $4.85 million today. 5k invested in Walmart in 1975 is worth about 29 million today. 5k invested in Applied Materials (AMAT) in 1975 is worth about 22 million today.
Finding a stock that has the potential to compound at 28% annually for 35 years is close to impossible and probably, it won't be repeated ever again. Holding such a stock for 35 years might be even harder.
What if instead of finding a stock that can compound annually at 28% for 35 years, you find a stock that can go up 28% this year? And then you repeat the exercise every year for 35 years, one stock at a time? It won't be easy, but it is also a lot more manageable. Compounding can be magical.
1562 stocks went up more than 30% in the past 12 months. 334 went up more than 100% for the same period.
Check out my newest book: Top 10 Trading Setups – How to find them, when to trade them, how to make money with them.