The so-called story stocks often give up 50% to 90% of their upside moves. This happened to 3D printing stocks in the past couple of years after their earnings and sales numbers didn't live up to market's heightened expectations.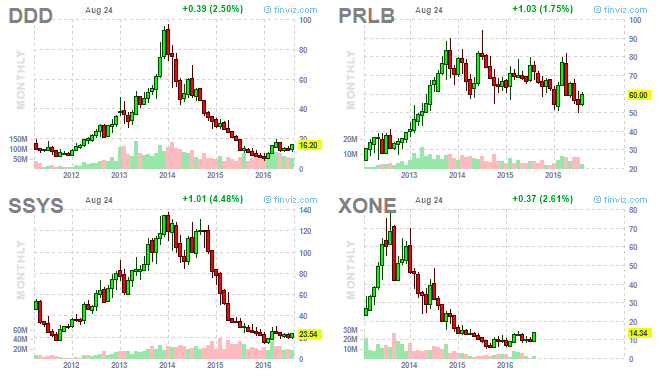 2016 has been the year of comebacks. Many highly-shorted stocks that in January were trading 80% to 90% below their all-time high prices, staged impressive comebacks. 3D printing stocks belong that group.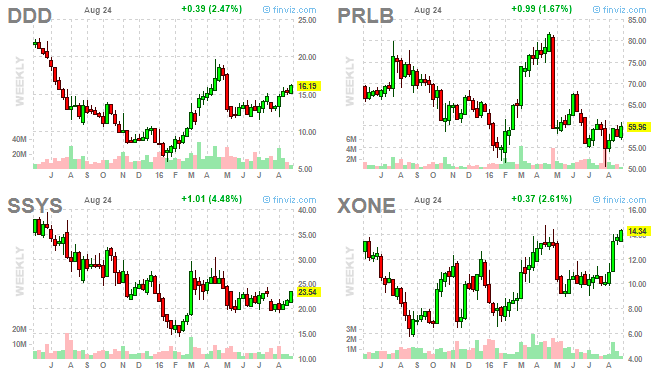 What's interesting is that their most recent earnings reports came in far below expectations. After a few weeks of violent volatility, they managed to swipe the bad news under the rug and move higher. Such price behavior can only be seen in a bull market.