Financial markets constantly swing between sentiment extremes – from fear of missing out to fear of losing, from complacency to second-guessing yourself, from enthusiasm to apathy. The majority of people tend to lean in the wrong way at pivot points. I like to look for anecdotal evidence of the latter on social media. For example, in the midst of the selloff on Thursday, I posted the following poll on Twitter: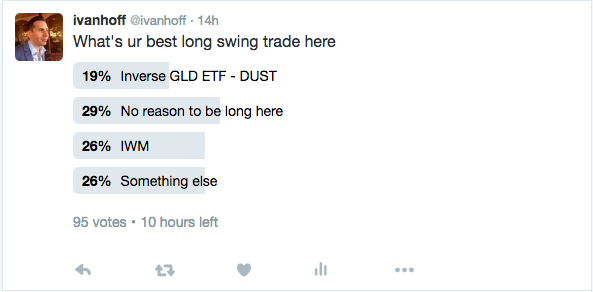 About an hour after posting it, the market rallied hard. At the time, the results were predominantly in favor of "there's no reason to be long here". I didn't have a time machine. I just noticed that indexes were down a few days in a row, an increasing number of stocks were finding support, the McClellan indicator reached levels that led to a bounce in the near past.
The same scenario repeated last week when many index and sector ETFs were had overbought RSI readings and more and more stocks were breaking down. Most people were super complacent at the time. Here's a poll I posted on June 7th, shortly before the stock market dived.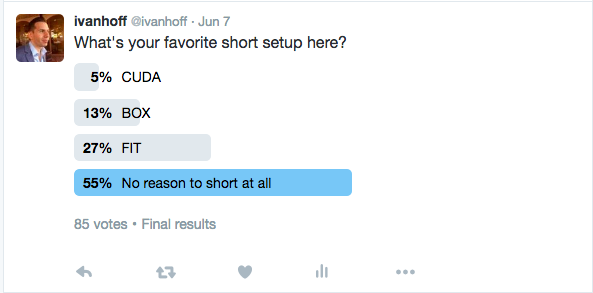 As Jesse Livermore said in his infamous book: "Remember, the market is designed to fool most of the people most of the time."