$SPY and $QQQ continue to make new highs on almost daily basis as capital has rotated into the energy sector and Oil & gas names have become frequent visitors on the all-time high list.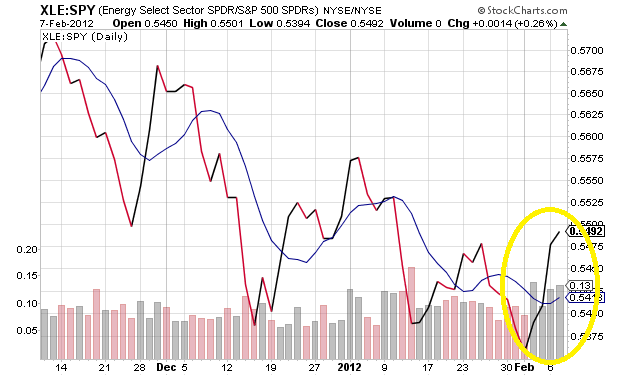 The trend is still intact.The dips in market averages are short-lived and shallow.Equities still outperform fixed income by a healthy margin; consumer discretionary overshadow staples, signifying improving perceptions of economic growth. Will those expectations materialize is another question, but at the time being the sentiment is optimistic and a good market mood can go a long way.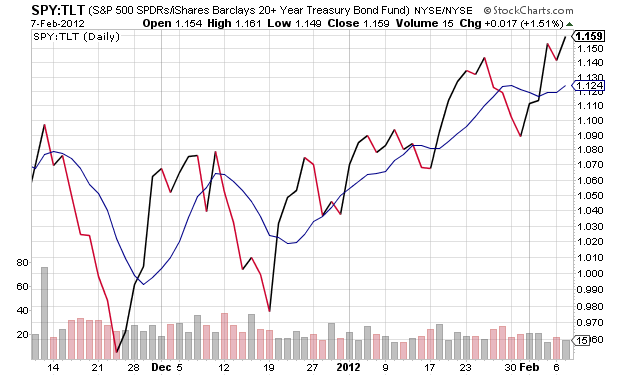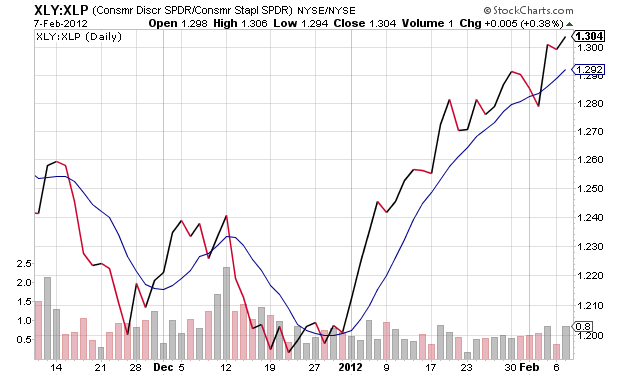 Under the relatively calm surface, there has been a natural decrease in risk taking. Small caps have slipped against large caps, but the uptrend of the ratio ($IWM vs $SPY) hasn't been compromised in any way. On the same note, emerging markets have also been lagging as of late.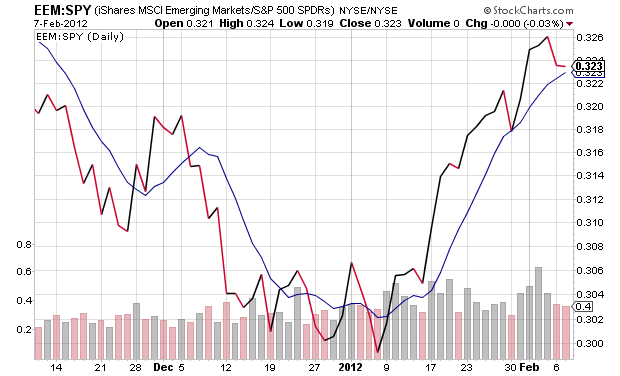 There has been a slight dip in inflation expectations as ironically the latest positive economic reports have diminished the probability of further quantitative easing. (on a side note, given the monstrous size of banks' excess reserves, there is absolutely no need of further Fed's engagement). The trend of the ratio $XLB vs $XLU is still intact and this should be the case in an improving economy.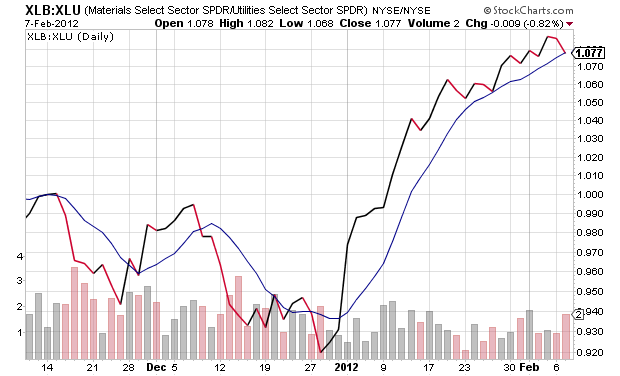 Another quick way to take the market pulse is by comparing the number of liquid stocks dropping 5% or more in a day vs the number stocks gaining 5% or more in a day. Today, we had 41 pluses and 35 minuses – normal consolidation within a low-correlation market of stocks.
The averages seem extended to the naked eye, but there are no objectively measurable signs of impending serious price correction at this point.