The success of the $LNKD IPO has just changed the exit strategy for all social media companies that are still private. The combination of small float and being the first U.S. based direct play of the social media trend produced wonders.
If you are a short-term trader, it does not matter if you use the service or if you understand it. All it matters is the volatility and the huge range that hot IPOs typically provide. $LNKD provided multiple opportunities for intraday traders and you didn't have to buy blindly at the open to profit, on both the long and the short side. The stock built several high-probability intra-day bases with clear stop levels.
For swing-traders and investors, historically it hasn't been a good idea to buy on the first day of the IPO. Most stocks perform poorly in the first six months after their IPO as underwriters and early buyers sell to lock in profits and mitigate risk. Even some of the biggest stock market winners in the past 7 years, struggled in the first few weeks after their IPO. Then they formed a base and broke out to a new high. You don't have to chase by buying on the first day. Wait for the stock to establish clear zone of support and resistance; wait for it to prove itself by making a new high.
Take a look at the after IPO price action of $GOOG, $CMG and $OPEN.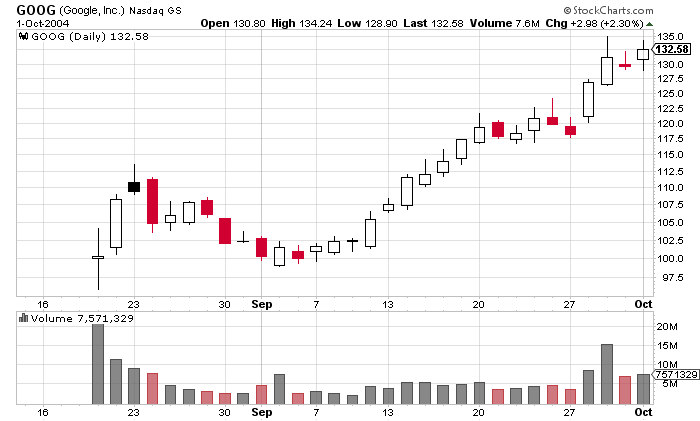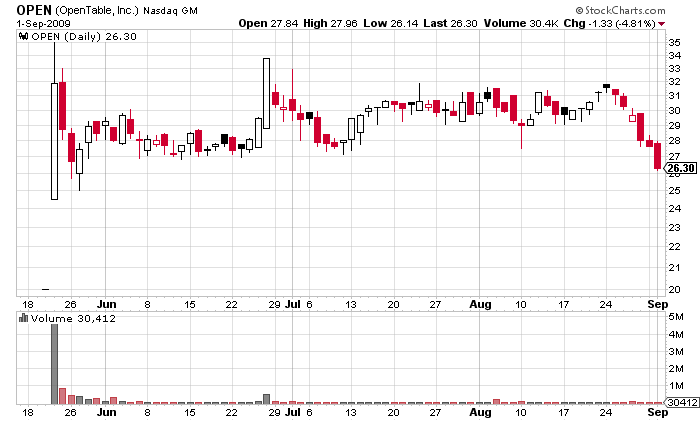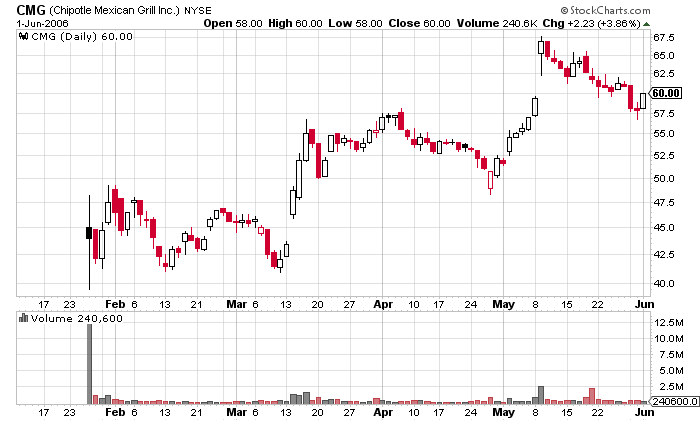 No matter the story behind the IPO, it is never enough to sustain a long-term trend. A company needs to deliver a number of consecutive catalysts to sustain the expectations and fuel the price growth. At least this was the case with many of the biggest stock market winners – $GOOG, $CMG, $OPEN.
At the end of the day, catalysts drive stock prices. For the different time frames, different catalysts matter. Short-term price trends are fueled by momentum, medium-term price trends are fed by earnings related catalysts, long-term price trends are sustained by social and business trends. When it comes to a day to day price action, valuation is irrelevant. Traders don't care about valuation. They just care about risk to reward and momentum.