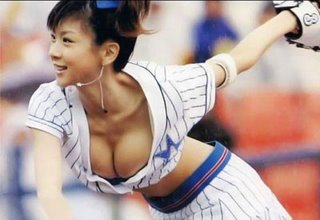 Tonight I was watching STL Cardinals losing shamelessly against Cincinnati and an interesting thought occurred to me. People go to see a game for entertainment purposes. There are three major ways to offer good quality entertainment to the fans (other than being in nice company and overconsuming beer):
1) they see a good quality, exiting game
2) their team wins no matter how
 3) they see a good quality game and their team wins.
 Therefore we might conclude that people are getting more satisfaction and better quality entertainment when their team wins. Higher quality justifies higher price of tickets. Here it is my proposal for every team, who wants to boosts its overall income and fans' satisfaction.
1) Raise your tickets with 10 to 20% from the current prices.
2) If your team losses during a home game, give all ticket holders the right of 50% discount for the tickets of the next 2 home games. The promotion will work as "first comes, first served" until all seats are sold off. From one side people will get retributed for seeing their team losing and from the other, the owners will sell more seats for the next games. (seats that otherwise would stay empty)
3) If your team is winning at the beginning of the 8th inning, offer ½ price off on all drinks for the last two innings. By the end of the game, most people have consumed what they usually consume and if you see statistics, only small percentage of the overall sales take part in the 8th and 9th innings. Therefore a 50% discount mixed with the euphoria of the coming win would certainly boosts sales. We all know that margins on everything at the stadiums are gigantic, so even after 50% discount, profits will be sizable.