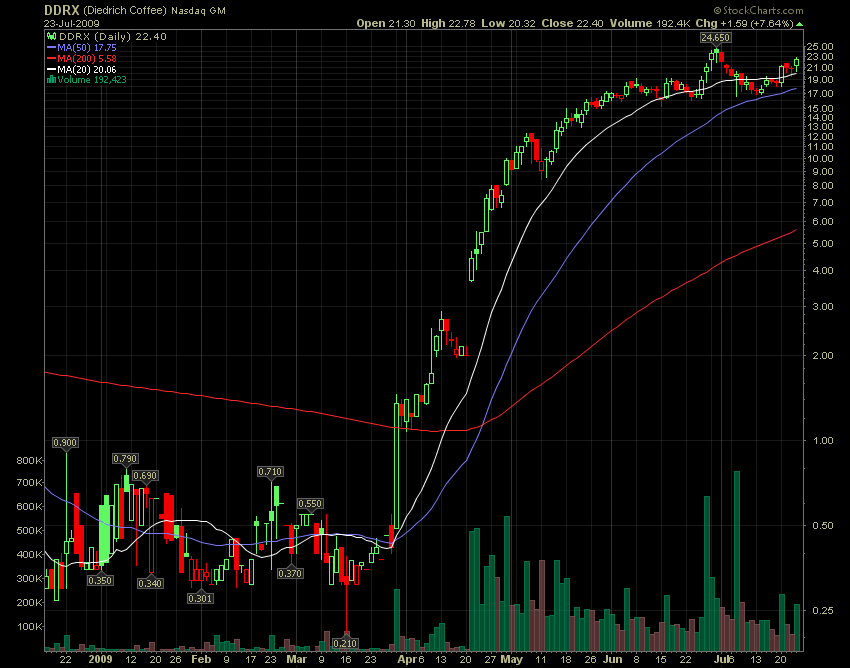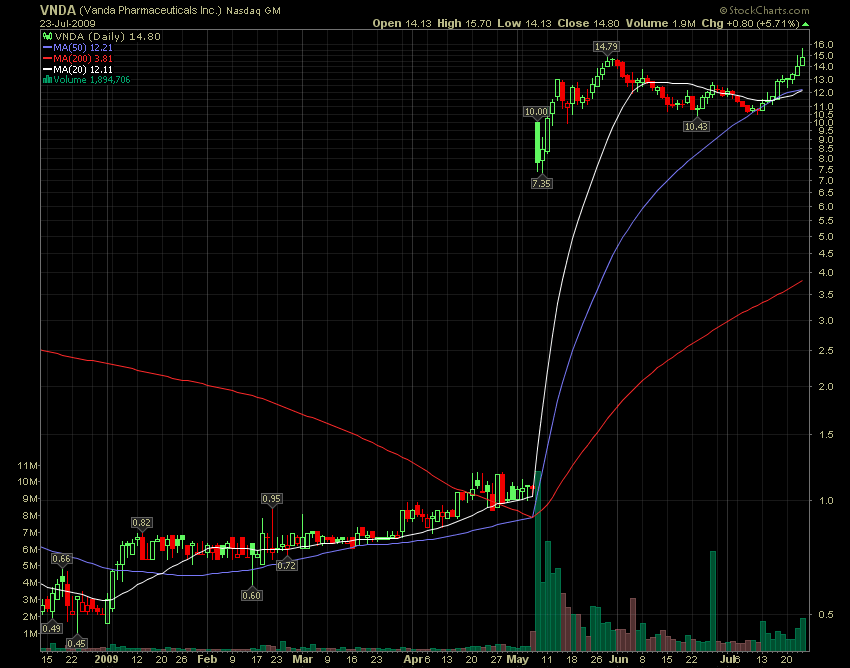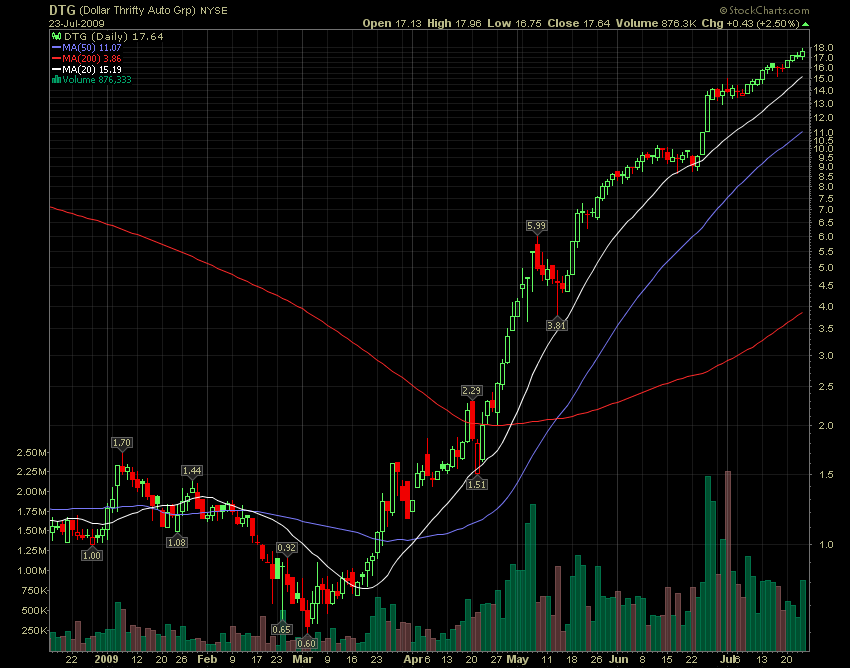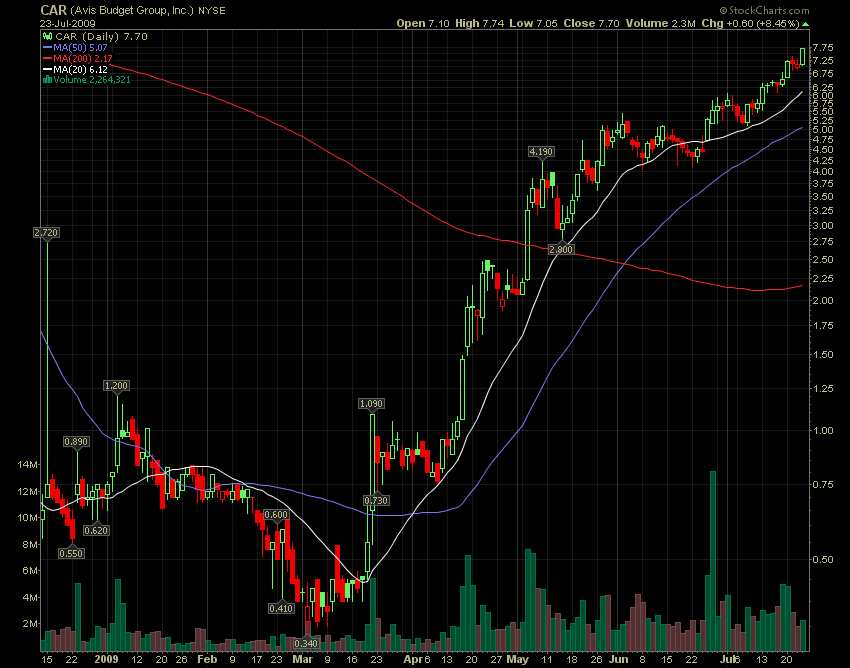 What conclusions can we make about some of the best performing stocks:
1. Pay attention to enormous one day price expansion. Something like 20%+ one day gain. Don't be scared by stocks that rise 50% or 100% or even more in a day. This might be the beginning of a big trend. Look between the lines. What stays behind that move.
2. The stock was neglected for a long time. It was tiny traded in tight range. Nobody cared about and as a consequence its graph looked like the EKG of a dead man.
3. There was a gigantic volume behind the sudden price growh. An all time high volume, which is 10-20 times bigger than the average daily volume for the last 100 days.
4. The initial move raises to the stock to a 6 month high. It is either neglected or it has high % of float sold short.
5. There is a clear catalyst behind the move. It is always earnings' related. When it is not about monstrous current earnings' growth, it is about expectations of such growth in the future.
6. Stocks move in groups. If there are other stocks from the same industry group that are also showing impressive momentum, concentrate your attention to that group. Look at all stocks in the Autoparts and coffee related industries. Such moves in whole industry groups are not caused by few grandmothers, trading their 401k. It is funds' money behind them. And when they start buying, they do so for months. The nature of their size prevent them to acquire all stocks they want for several days or several weeks. This is why they patiently wait for slight pullbacks to rising 20 day MA to add or just start building positions in similar stocks from the same industry.
7. Momentum works – screen for the top 30 best performing stocks for the last 3 months. When you notice in your list, several members from the same industry, concentrate your efforts there.
8. Market always provides plenty of opportunities to make money on the long side. Even in one of the worst year in the recent financial history of the world – 2008, there were opportunities. During the first 6 months of 2008, while everyone complained about the high price of milk and gas, smart investors made fortunes riding stocks from the basic materials and energy sectors. I remember how in April and May of 08, some small cap, highly speculative oil stocks doubled every two weeks or so. The experienced investors know that every trend ends some day and this is why they always have an exit plan in mind.  They didn't hesitate to exit their positions in July, when market action told them to do so and to go on a long vacation until the market told them that it's time to come back. I know that it sounds much easier that it actually is. Let it be no confusion – trading/investing is the hardest way to make a buck in life and it offers everyone what he/she deserves. The purpose of this last paragraph is not ot motivate or scare, but to point out that most of us overtrade  and don't concentrate efforts on a single market approach that has proven its validity and that suits our skills.