All charts in this post are powered by MarketSmith
The major U.S. stock indexes opened with another gap this morning. Most stocks are off their lows, but this is hardly a reason to get excited.
The small-cap index, Russell 2000 broke below its October lows. The good news is that market breadth didn't confirm the new lows. Plenty of stocks are holding a lot better than the market averages.
Enterprise software stocks stood out today and are shaping out to be the new old leaders.
OKTA beat estimates and guided higher. It opened near its 50dma and it recovered quickly. It was among the first stocks to not only go green but also trade above its Tuesday's highs.
Last week, we saw SPLK and WDAY gapping up on stronger than expected earnings results. Both of them have consolidated through time (sideways) while the overall market has fallen. This is a notable relative strength.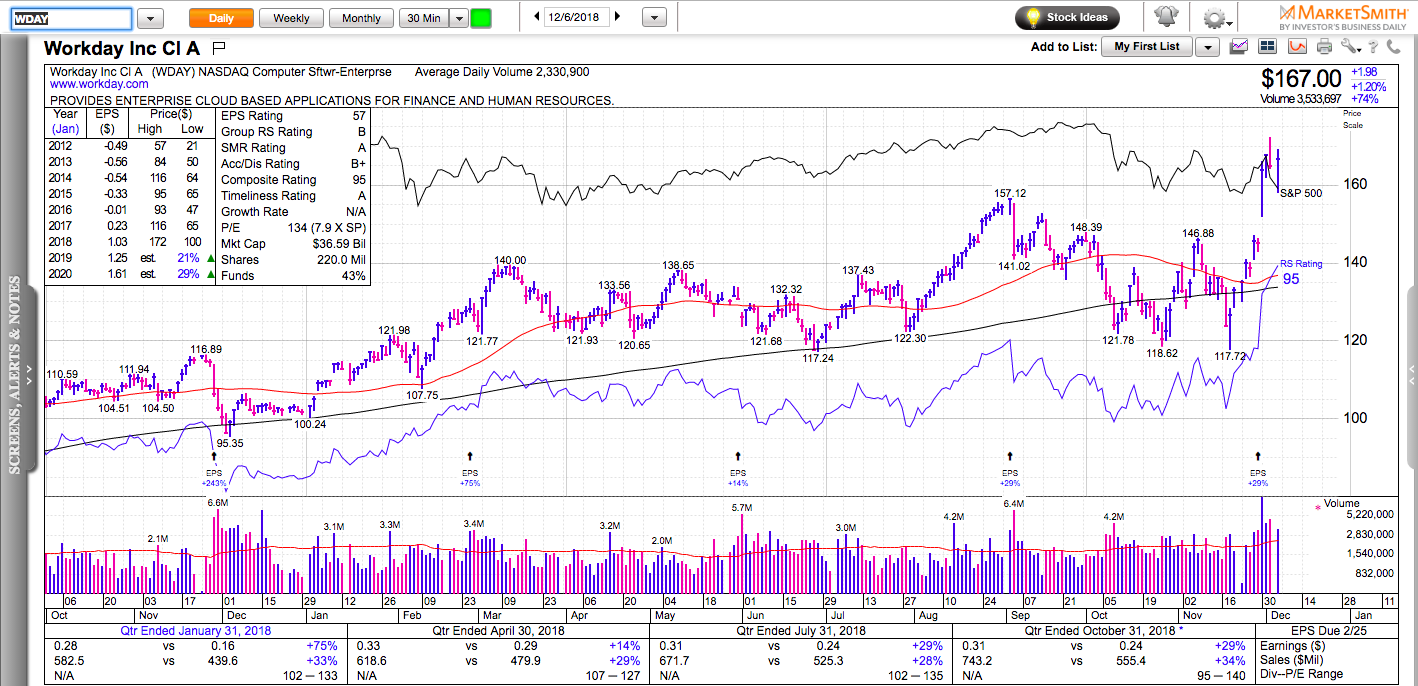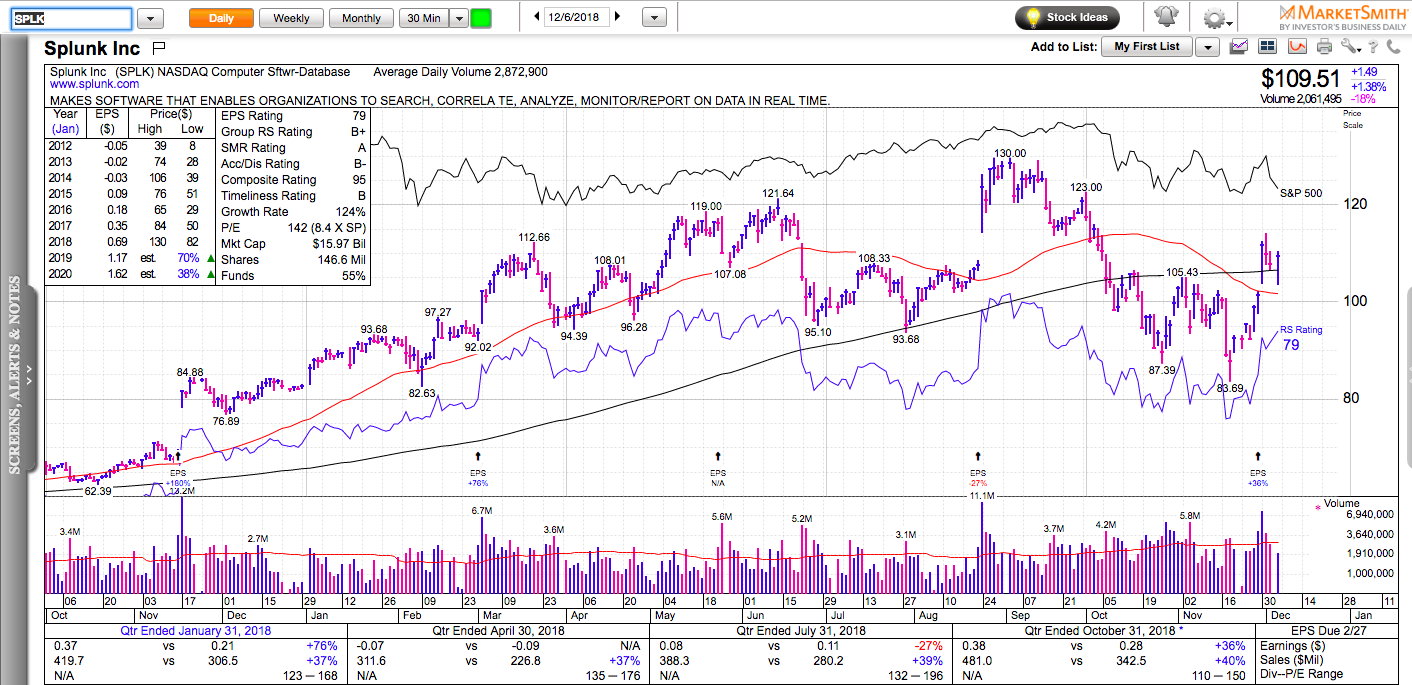 MDB is trading at new all-time highs. New all-time highs! While the rest of the market is in disarray.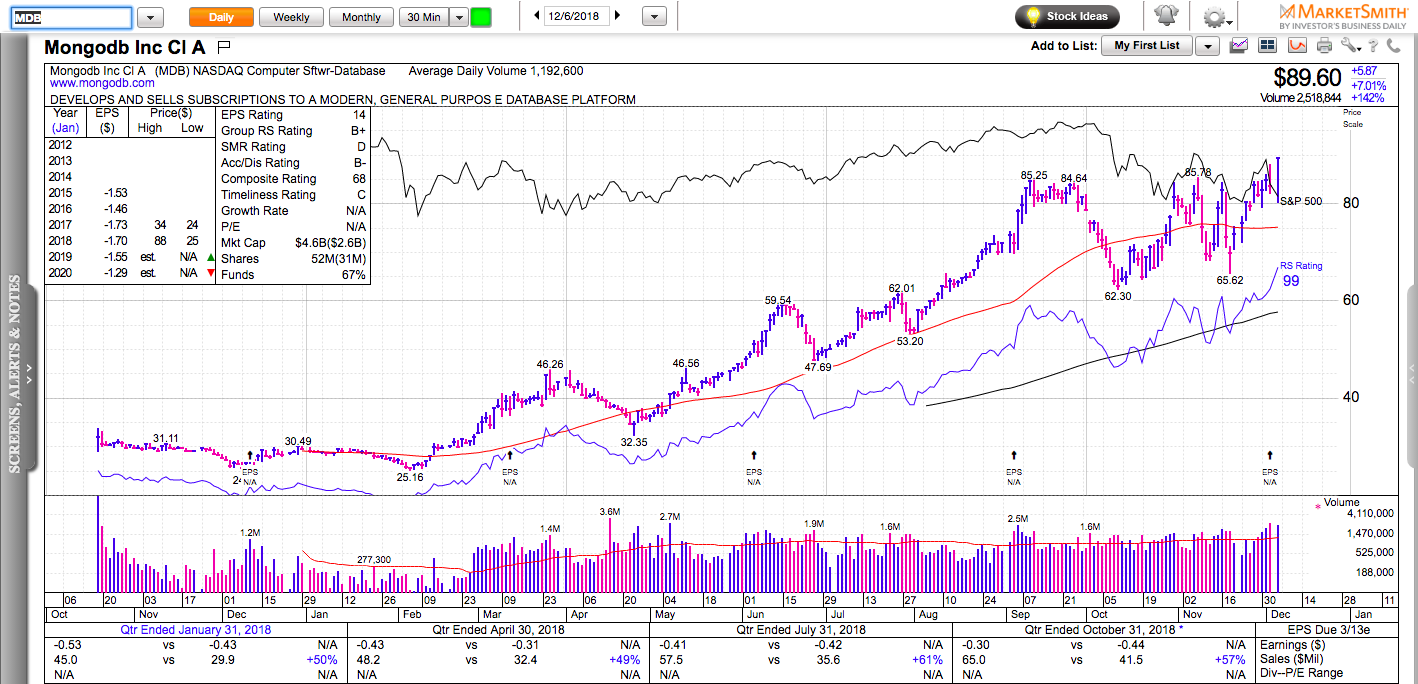 ZS bounced hard from its 50-day moving average and it is up 12% today.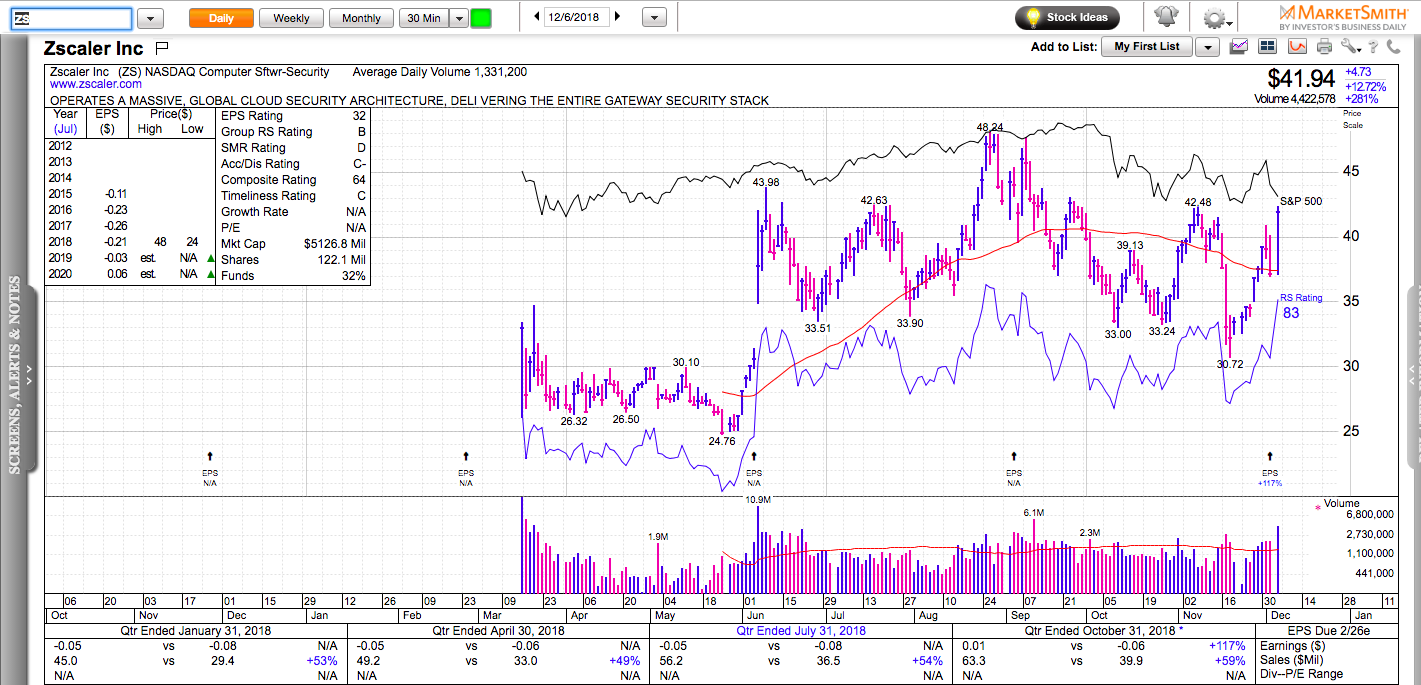 Overall, things are not as bleak as the news outlets are trying to make them. There's notable strength among individual stocks.
Check out my latest book: Swing Trading with Options – How to trade big trends for big returns.