All charts in this post are powered by MarketSmith
Each of us has been to a traditional car dealer at least once in our life. Let me take a wild guess. The experience of most of us has not been great. With the risk of offending, most car dealers are pushy, sleazy salesmen who don't really have your best interest in mind. It seems Carvana has solved that issue because people are raving about their experience on social media. Happy customers tell their friends and come back.
I've traded CVNA multiple times in the past year and a half. The reason is simple. It's a high momentum stock and those type of stocks are among the best trading vehicles in any market. When I saw it bouncing from its rising 200dma today, I shared the following idea on StockTwits and Twitter: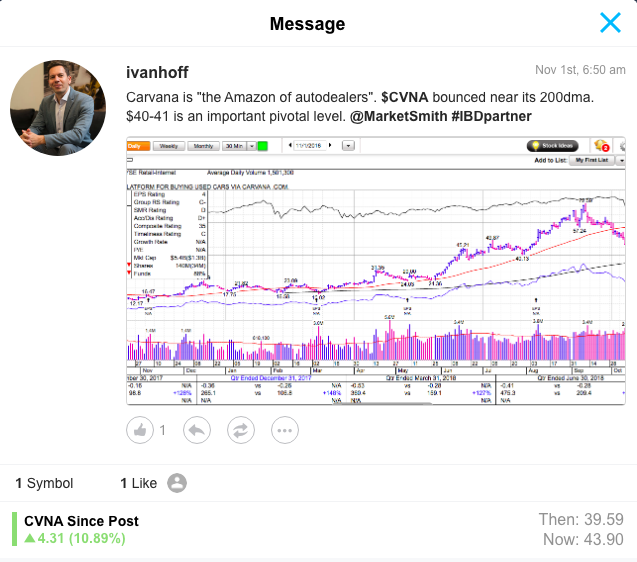 CVNA kept going up the rest of the day fueled by the risk-on mood of the overall market. If the market bounce keeps going, CVNA is very likely to test its 50-day moving average near $52-53, where it will probably encounter a significant resistance and offer a decent risk/reward short setup.
If CVNA loses 34, it will likely tests $20-25, which would be a great spot for a long-term investor to back up the truck.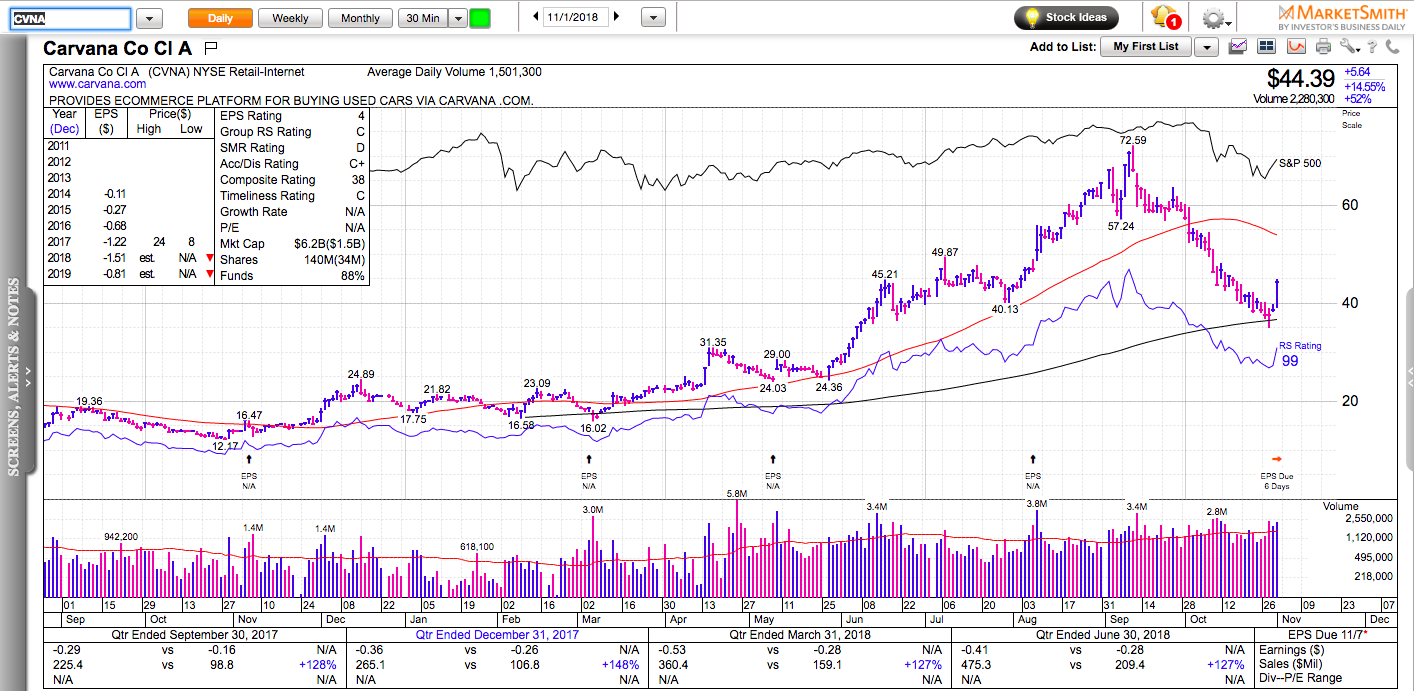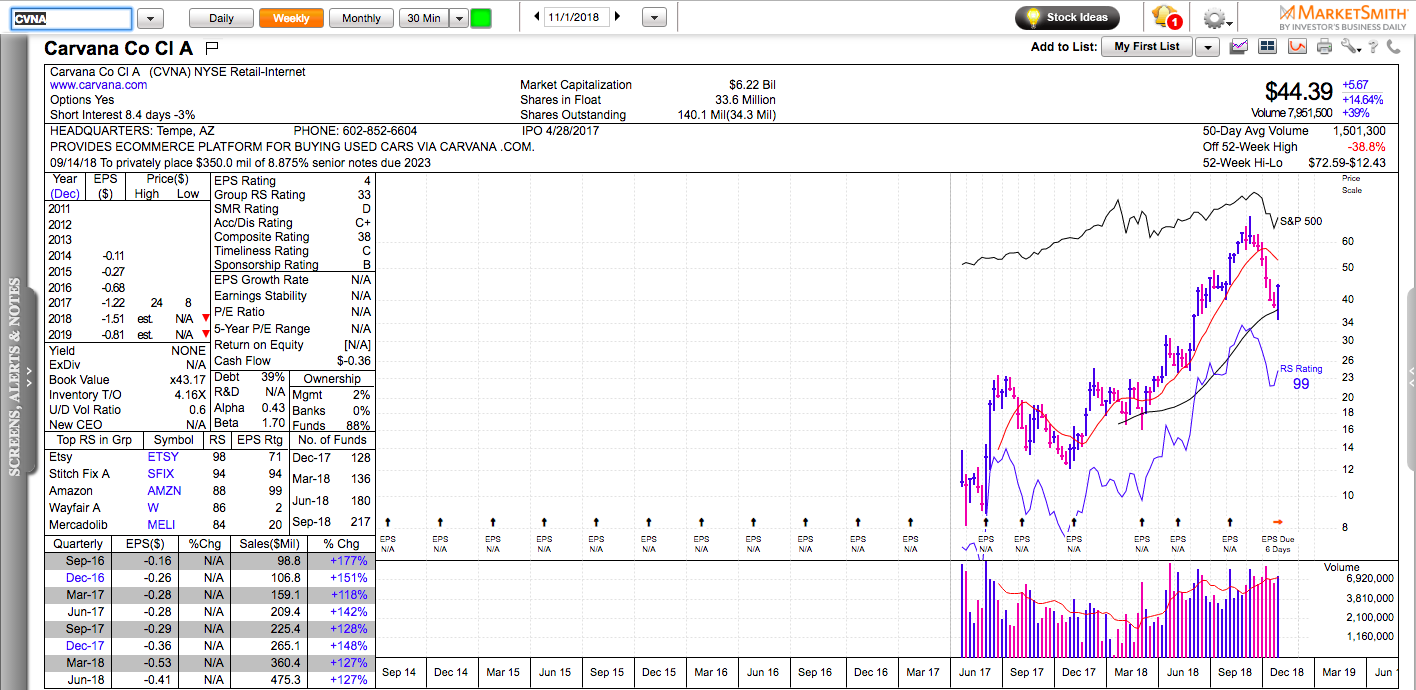 Check out my latest book: Swing Trading with Options – How to trade big trends for big returns.