All charts in this post are powered by MarketSmith
This has been a very weird week of sector rotations – momentum stocks pulled back while capital rushed into old-economy sectors like finance and laggards like China and emerging markets.
Last week also brought quite a few failed breakouts and a decrease in the number of good risk-to-reward setups, which is very strange when the S&P 500 is at all-time highs. I am either looking at the wrong stocks or the market is getting weaker under the surface – maybe, it is a little bit of both.
We have seen this exact scenario play out too many times this year. It doesn't mean that the bull market is over. It's just another reminder that bull markets are low-correlation markets of stocks and everything looks easier in hindsight than it is in real time.
Small-caps represented by Russell 2000 (IWM) underperformed notably last week, but as long as they hold above 168, there's nothing to fuss about from a macro perspective.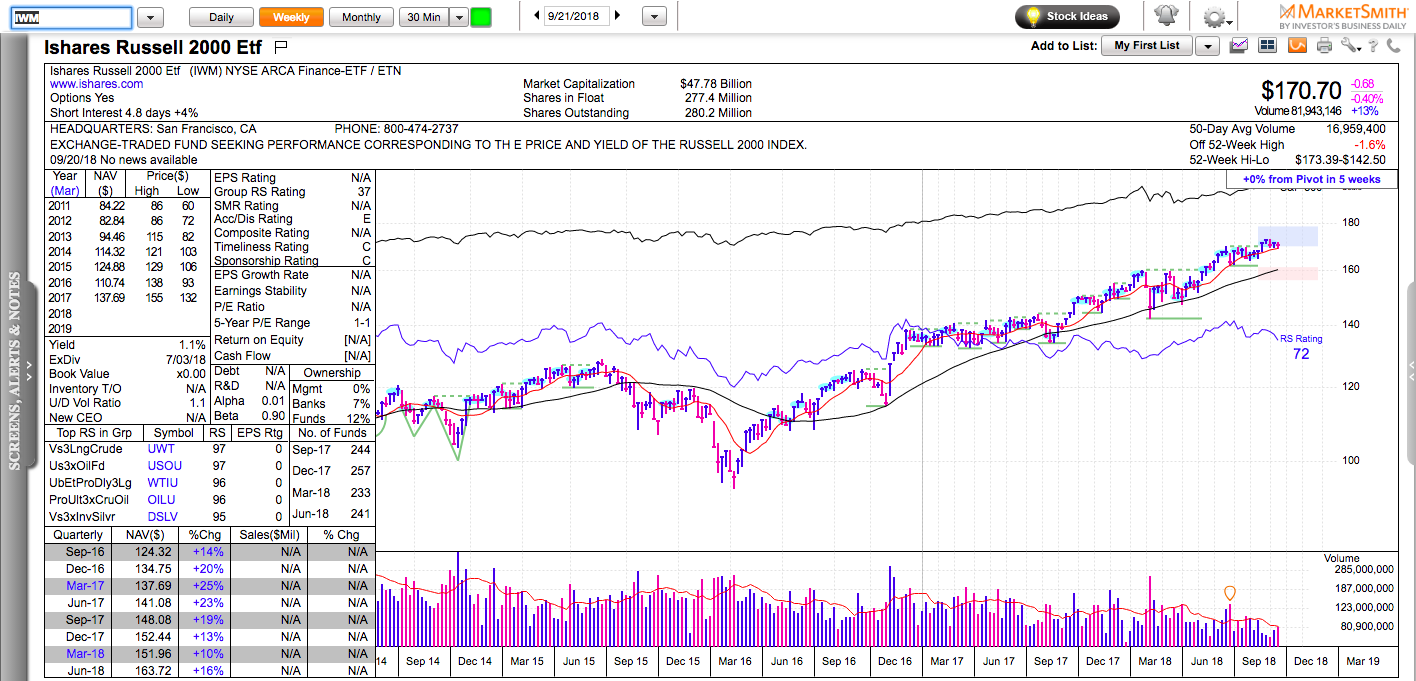 Don't forget to check out my new book: Swing Trading with Options – How to trade big trends for big profits. It's also available in a paper format.