Tops are not formed by a lack of buying. Tops are formed by heavy selling. The number of new 52-week highs has been declining for the past month and a half. We are yet to see a significant spike in new 52-week lows.
The stock market continues to provide mixed signals. SPY is making lower highs and yet sectors like energy, basic materials, and financials are consolidating constructively above their 50-day moving averages.
The market has been correcting through sector rotation.The first sectors to break down in late April – large cap tech, semiconductors, biotech, are starting to show relative strength, especially the semis, which are considered a leading indicator.
There are not enough technical reasons to be overly bullish. There are not enough reasons to be overly bearish. There are plenty of reasons to be nimble, trade less and use smaller position sizes. The stock market continues to frequently change directions and fool the majority of overly active market participants.
Interestingly, the number of bearish money managers continues to rise, while the number of bullish managers is declining. This has often been a contrarian indicator as today's capital has become overly short-term. I think the bears had their chance last week to push the market lower and create a panic, and they missed it. From my biased perspective, the bulls have a psychological advantage next week. I see more long than short setups. It is a different question if those setups are going to work. We saw multiple failed breakdowns and breakouts in the past couple of weeks. I was shaken out of a few positions only to see them come back.
A few SL50 stocks that are setting up for potential breakouts: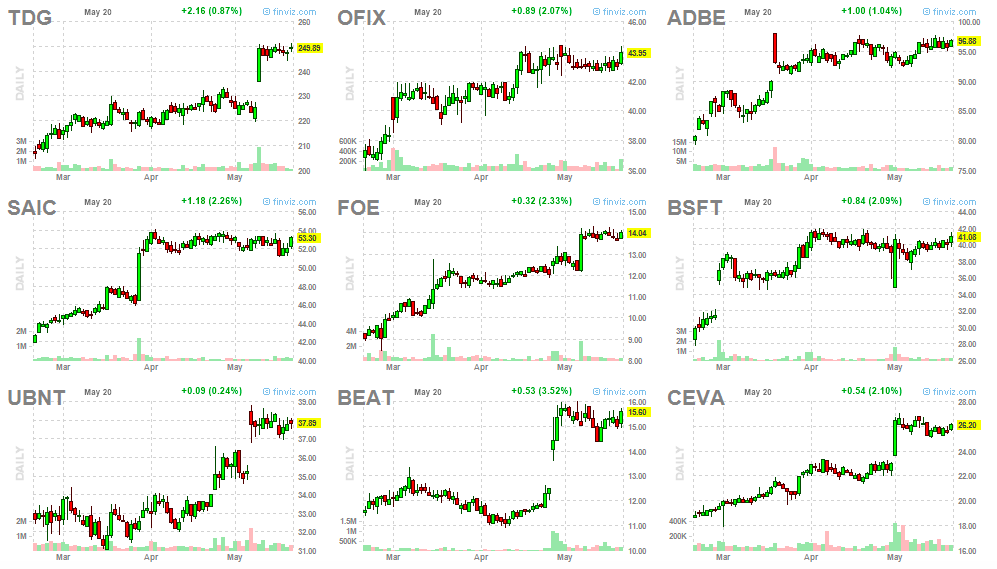 Here's a link to my latest free weekly email. Consider signing up for it here. It is short, sweet and actionable. It consists of one swing trade idea and one insightful market wisdom.
If you are not a subscriber to Market Wisdom already, we offer a 14-day free trial.