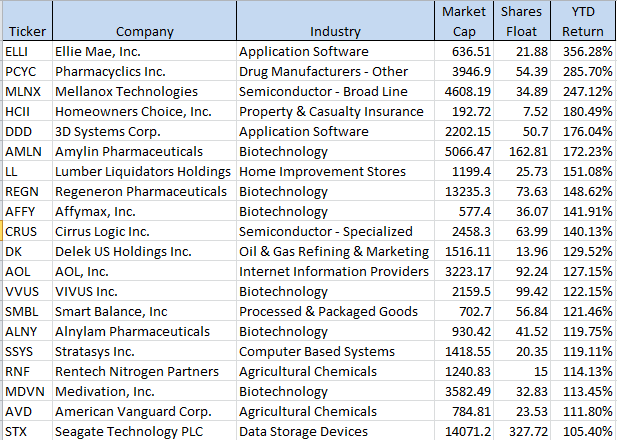 What are some of the common features that this year's current best performers share:
1) 18 had market cap of under $3 billion at the beginning of the year. Don't be afraid to look beyond the popular names that everyone knows and follows and therefore no one has an edge at.
2) 11 had under 50 million shares in their float. Small float is a huge asset for a stock under accumulation and a huge liability for a stock under distribution as it is a defining element of supply and demand dynamics.
3) 16 of them reached new 52-week high before they had the bulk of their gain.
P.S. By liquid stocks I mean:
– min current volume of 200k shares a day (that doesn't mean that the daily volume wasn't lower at the beginning of the year);
– min current price of $10;