14 Stocks Doubled YTD
"It is the anticipation of growth rather than the growth itself that leads to great profits in growth stocks. The biggest factor in stock prices is the lure of future earnings. The dream of the future is what excites people, not the reality." – Nicolas Darvas
The year is still young, but there are already more than a dozen of relatively liquid stocks that have appreciated more than 100% YTD:
– 6 biotechs: $AGEN $BCRX $REGN $OMEN $THLD $VVUS;
– 2 semiconductors: $IMOS $INVN;
– 1 medical practitioner: $LCAV;
– 2 department stores: $SHLD $BONT;
– 1 computer peripherals company: $KTCC
– 2 Internet services companies: $TUDO $BVSN
The odds are that most of these stocks will mean-revert by the end of the year, but a few of them could become the best performers. The philosophy is simple. Before a stock reaches 400% gain YTD, it will double first. Under the surface, the catalyst behind the move is always the same – expectations for future earnings.
History rarely repeats, but it often rhymes. The truth to the matter is that it is always different and it is never different. The hot investing themes and stocks change, but investors' psychology and the charts of the best performers often look similar.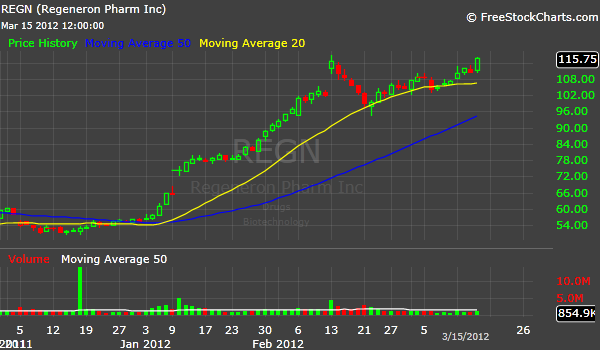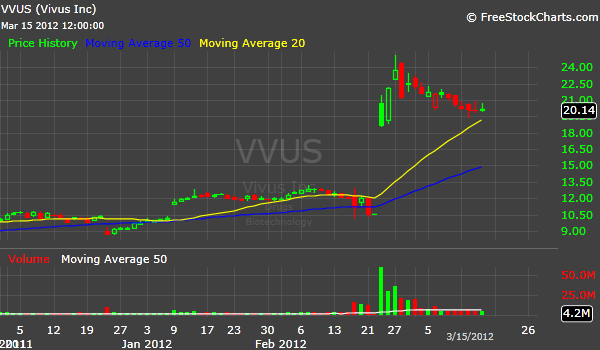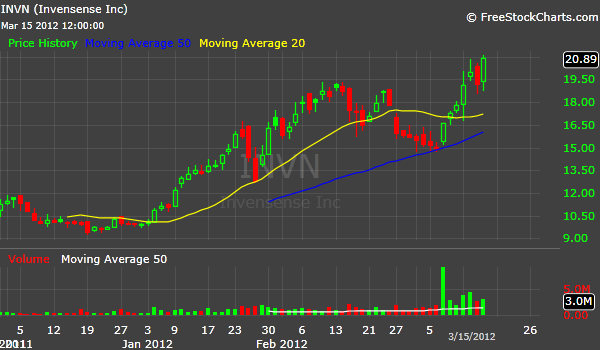 The information in this blog post represents my own opinions and does not contain a recommendation for any particular security or investment. I or my affiliates may hold positions or other interests in securities mentioned in the Blog, please see my Disclaimer page for my full disclaimer.
blog comments powered by

Disqus
My name is Ivaylo Ivanov (@ivanhoff). I am Founder of MarketWisdom.com - 14-day Free Trial to Swing Trades, Education & Mentoring. Author of The 5 Secrets To Highly Profitable Swing Trading, The Next Apple and CRASH (More)


Recent Posts

Archives