All charts in this post are powered by MarketSmith
In 2012, the high-end yoga clothing retailer Lululemon gained $1.25 per share. Its highest price point for that year was $81.
In 2018, Lululemon is expected to earn $2.59 per share. Its highest price point this year has been 160.
Basically, Lululemon's earnings and stock price both doubled since 2012. What's more interesting is that while Lulu's earnings have been gradually rising each year, most of its price appreciation has happened in 2018 alone after the company reported four much better than expected earnings reports in a row.
Their last report was especially impressive: 82% earnings growth, 45% earnings surprise, 25% sales growth. LULU gapped up to new all-time highs and traded 14.3 million shares on its first day after reporting earnings. It has been consolidating through time ever since.
LULU gained on average 19% after its previous earnings gaps. It has just started to clear new all-time highs with 4.3% of its float short. Quite a few institutions are underperforming the market averages so far this year, which is a recipe for performance chasing in the seasonally strong fourth quarter.
My thesis would be invalidated LULU closes below $150. Keep in mind that LULU is a high-momentum stock and its valuation is not cheap compared to other retailers. If the market is weak, LULU would have a hard time sustaining its rally.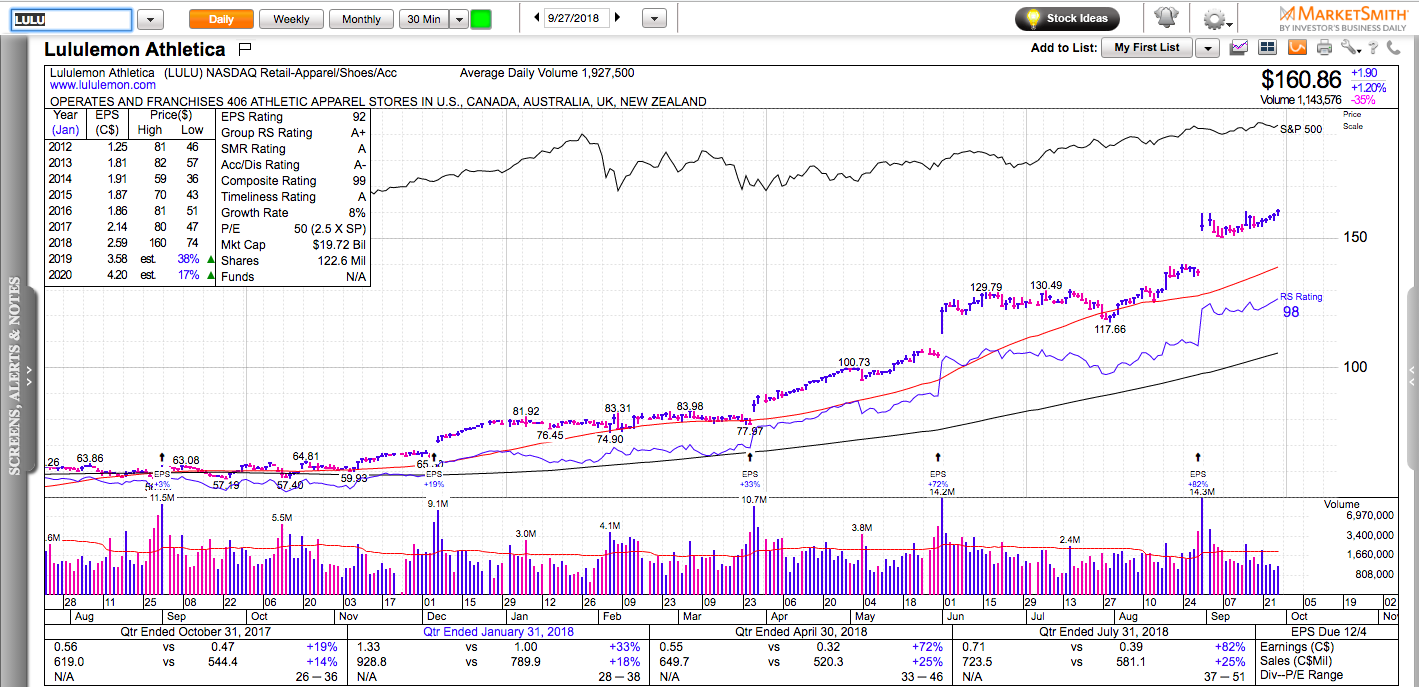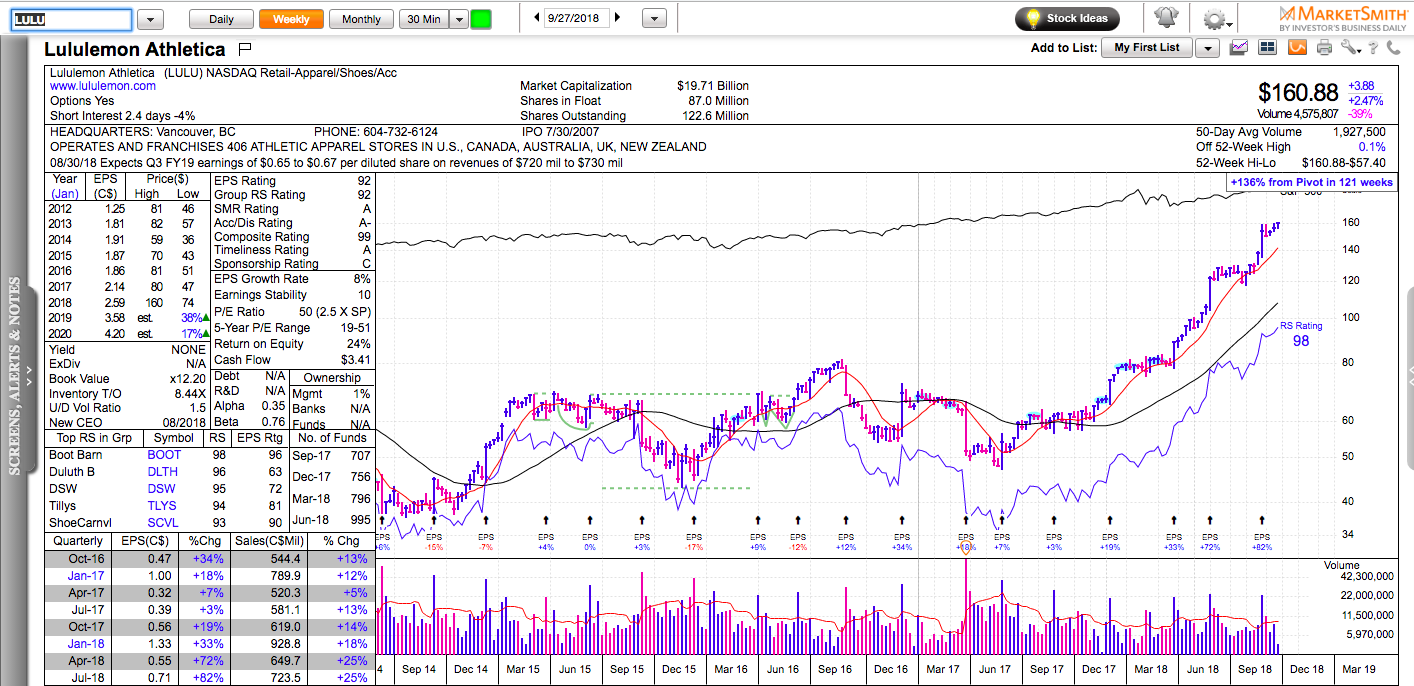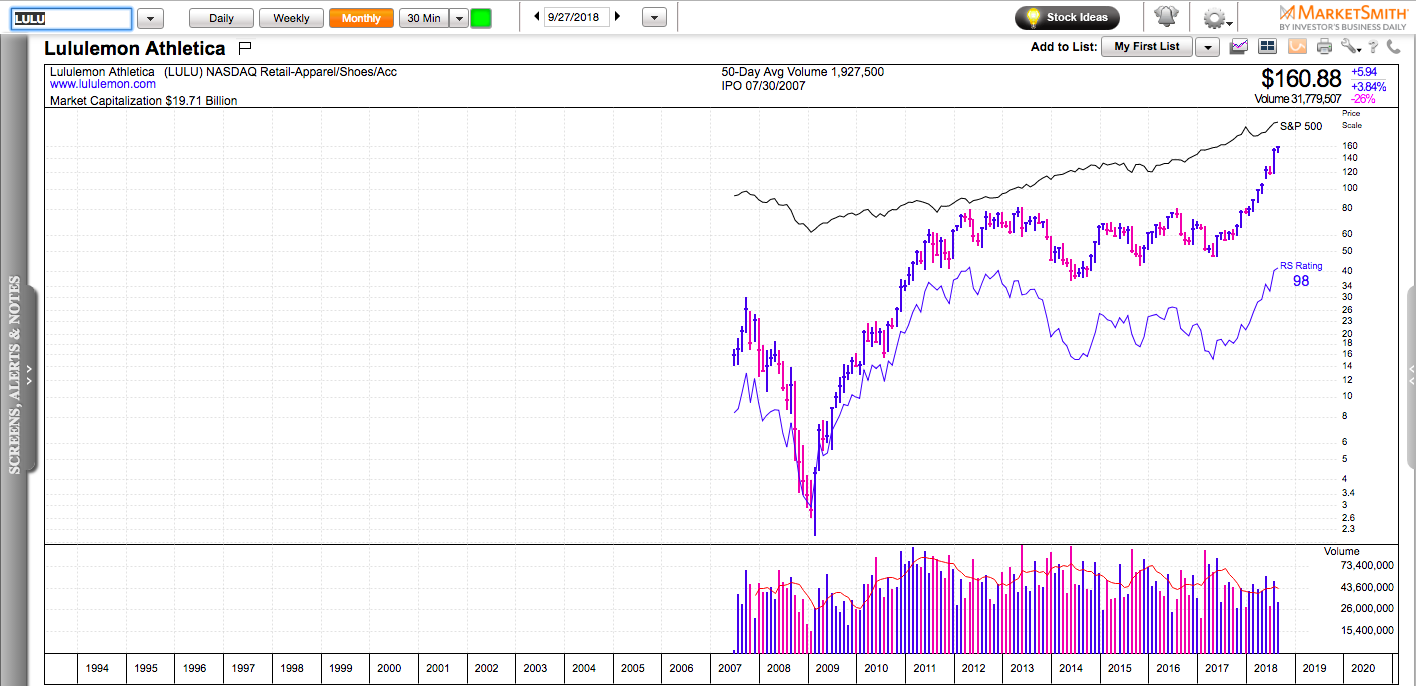 Don't forget to check out my latest book: Swing Trading with Options – How to trade big trends for big profits.