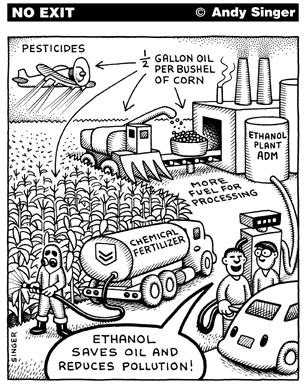 They say that the cure for high oil prices is higher oil prices. The so called alternative energy sources – solar, wind, biofuel, etc. did not need high oil prices, in order to earn a spot among the best performing stocks in the past couple years.
The biggest surprise in 2013 was the performance of solar stocks. After being the biggest dogs in the market for 3 years in a row, they suddenly started to report better than expected earnings. The market noticed that there might be an undergoing change in solar industry's pricing power and started to bid all solar shares. Stocks like SolarCity, Sunpower, Sunedison and Canadian Solar more than quadrupled in 2013 alone.

This trend has had its indirect continuation in 2014. The best performing stocks so far this year are biofuel producers. Biofuel Energy is up 620% year-to-date. Pacific Ethanol is up the more "humble" 340% this year.

The last time biofuels and solar stocks were market leaders was in 2007-early 2008, when the price of crude oil passed $100 per barrel for the first time in history and there was rampant inflation. Today, the price of crude oil is near $100 again, but its effect on public psychology has significantly diminished. We have seen this number before and we have paid for it at the gas pump. $100 is the new normal. It is not something that people complain or talk about any more. We have accepted it and we won't notice until crude oil climbs above $150 per barrel.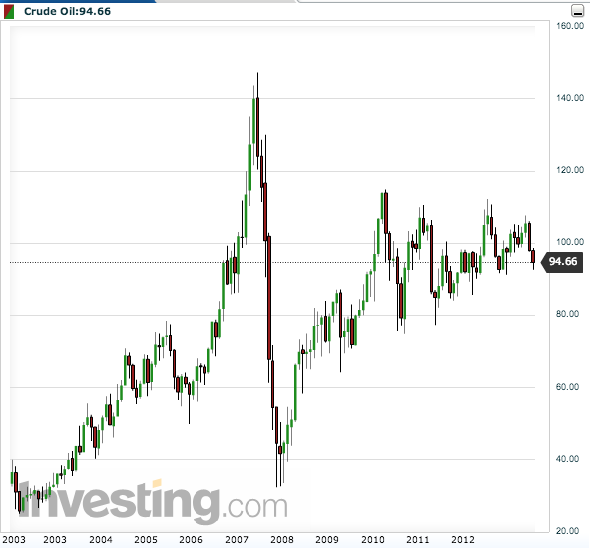 What is interesting about the recent huge outperformance of alternative energy stocks is that there hasn't been a big spike in oil in 2013 or 2014. If anything, in 2014 crude oil is trading near its year-to-date lows as the new form of horizontal drilling called fracking has helped us to find ample new supplies of oil and natural gas. Has the market ran out of stocks to bid that it is going after them or it is seeing a bigger trend in the making? We are more inclined to believe in the latter. It remains to be seen. The truth to the matter is that you didn't have to know anything about big macro energy trends in order to profits from the moves in solar and biofuel stocks. All you had to do was to follow price and pay attention to stocks that were showing up on the 52-week high list.