While the general market is in its typical choppy summer mood, Spain is blackmailing Europe to save its banks and the Greeks have just stopped working in expectations for their elections, there are stocks that are trumping the front page-induced negativism and charging higher. I don't know how long this is going to last but it is certainly something to highlight. Almost anything related to healthcare has been doing exptremelly well lately.
Healthcare software: $CERN $HSTM $ATHN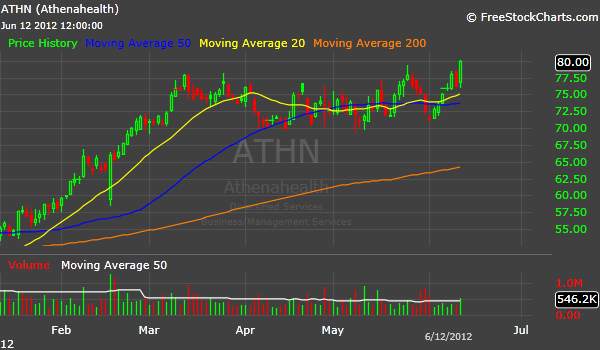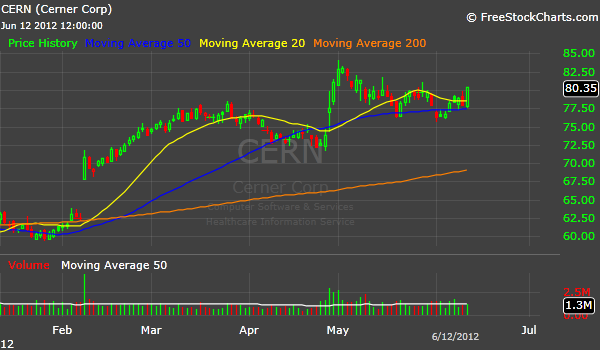 Biotech: $QCOR $SGEN $ALXN $BIIB $PCYC (last one is quite extended from risk to reward perspective)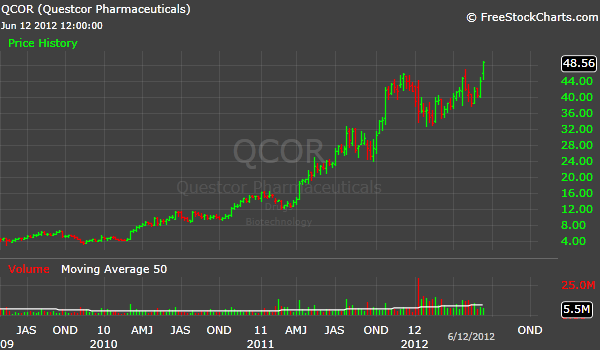 Healthcare services: $ACHC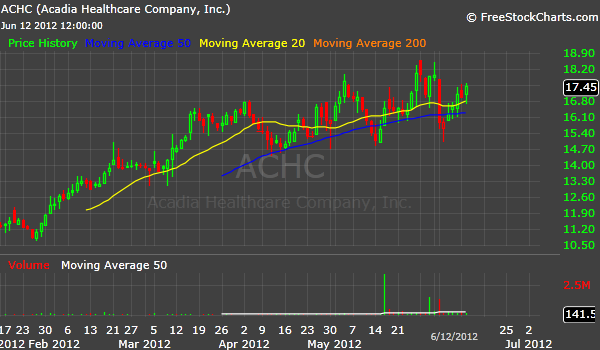 Keep attention to these stocks. It even makes sense for them to rally here. Recession or not, Eurozone or not, taking care of yourself is of utmost importance and not a luxury. Nothing is insured against forced liquidations, but at this point market is somehow holding despite the plethora of bad news that have hit the tape lately.  I am talking about some of these on Howard's show, but my sound was so bad that I decided to post it here too.